From a Green Hope HS press release: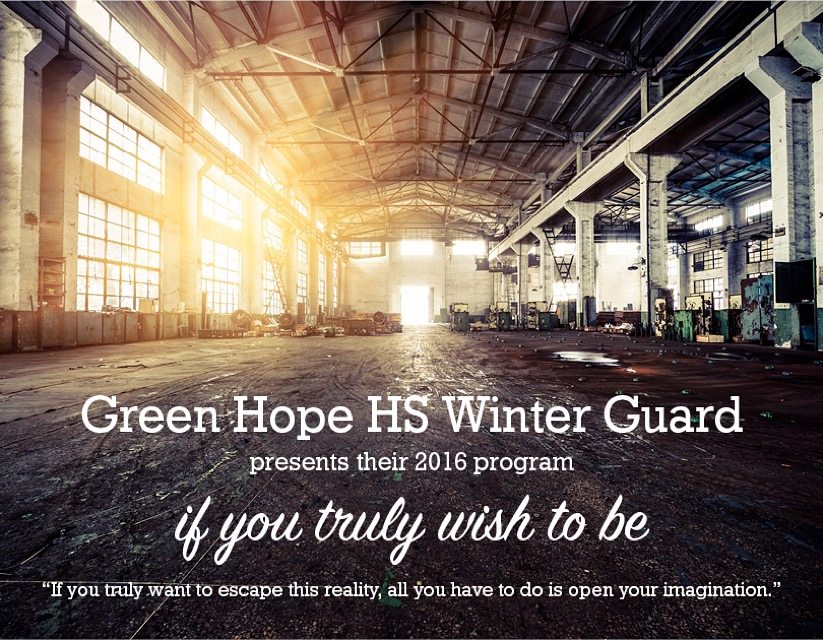 Green Hope HS Winter Guard from Cary, NC is pleased to announce their 2016 program, "If You Truly Wish To Be" featuring music of Fiona Apple.
Green Hope is under the direction of Melissa Gaul, Scott Mills, and Allie Moore. Costuming, flag, and floor design by Jeffery Cash and Chad Duggan for Dance Sophisticates.
The 18 members of Green Hope HS will be performing locally in the Atlantic Indoor Association, as well as nationally in the Scholastic A Class at WGI Regionals in Norfolk, Va, Altanta, Ga, and the Eastern Color Guard Championships in West Long Branch, NJ. Their season will culminate at the 2016 WGI World Championships in Dayton, Ohio.
"If you truly want to escape this reality, all you have to do is open your imagination."