From a Gold Press Release
Gold Winterguard is excited to announce their 2022 Season program entitled
"GEOMETRIC".
Costumes provided by Creative Costuming & Designs. Flags produced by Digital Performance Gear.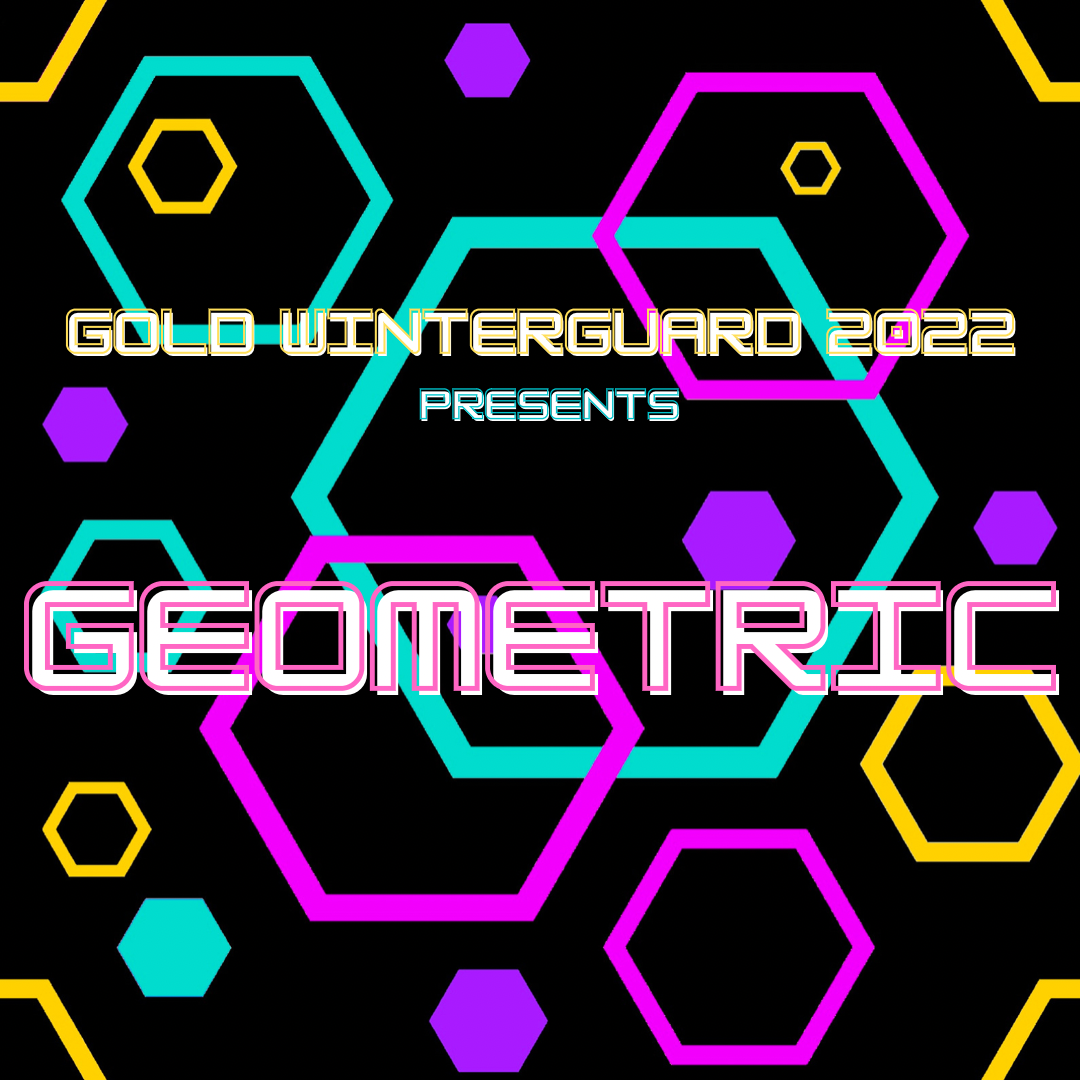 2022 Staff Includes:
· Joey Valenzuela – Director
· Zach Mcwhorter – Technician
· Lynsey Mikels – Technician
· De'vaughn Ladmirault – Technician
· Griselda Gonzalez – Technician
· Christopher Villa – Admin
Gold Winterguard will appear in the Winter Guard Association of Southern California circuit competing in the Independent A division. They will also be appearing at the WGI San Diego Regional, Manhattan Beach Regional, and will appear for their first time at the 2022 WGI Color Guard World Championships in Dayton, Ohio.