By Michael Reed
Thousands of young men and women participate in Scholastic Winter Guards each year. When these hardworking youth graduate and move to the next phase of their lives, many wish to continue in the activity. That means joining an independent group.
In past years, if the performer did not live in a city with an independent guard, the only option was driving, sometimes hours, to find one. In recent decades, a new phenomenon has arisen making it easier for many members keep performing and at the same time prepare for their upcoming careers: College-based guards.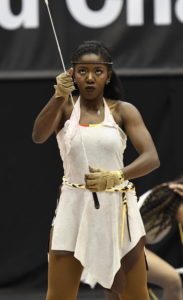 Over twenty college groups participated at the 2017 Color Guard World Championships. If trends continue, the number will continue to grow. These dedicated students balance full class loads, evening and weekend rehearsals, and in some cases, part-time jobs to continue spinning. The major areas of study run a wide gamut, along with a number of minors and even double majors.
During the recent World Championships, members of many of these groups shared tips for balancing guard with academics, and described what their collegiate guard experience has meant. With the hectic pace of college life, one obvious question is how do these students find time for guard? A number of performers stressed the importance of organizational skills.
Jessie Trejo competes with Spirit Independent from the University of Houston but attends Texas A&M University, majoring in Anthropology Museum Studies and makes a six hour round trip. "I'm an eight year veteran of color guard so time management has been a part of my life for a long time. I'm a full time student, have two jobs, and I go to Houston to do guard every weekend. You have to be organized and disciplined to have your cake and eat it too."
Angela Hernandez of the University of South Florida has been balancing college and guard for the past three years. The Early Childhood Education major shared how she stays on track. "I have a planner and calendar, and I write everything out for classes so I know when it's due. I try to get it done during the week so when you get to rehearsals on the weekend, I don't have to worry about homework."
Teammate Ashley Reinke added "On the USF website there's a nifty calendar that tells you all your upcoming assignments, and I basically take it week by week and look at what I have to do in that week so I'm not too overwhelmed. I feel like I can look at a week, just that timeframe. It seems like a lot smaller workload than what is actually coming at you."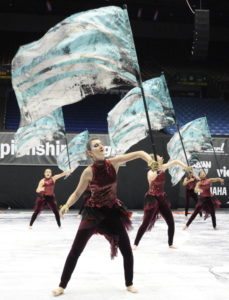 Up the Atlantic coast, Nick Brandon is a Sophomore Fine Arts major at Northern Virginia Community College, but performs with the George Mason University Winterguard. He shared thoughts on balancing school and guard. "You have to make sacrifices for time. It's easier if you work more during the week, then when you have that weekend practice or competition, you can put yourself all on the line. It's about your mindset."
Clemson Tiger Guard Sophomores Haley Perryman and Hannah Barrett had a few words of wisdom. Barrett realizes how fortunate their group is that they can focus on academics during the week. "We're really lucky that we only practice on weekends, and when we don't have competitions we actually only practice on Sunday, so it works out really well because we have that week to regroup and get our lives together with schoolwork."
For Perryman, guard is like an oasis amid a desert of classwork. "There are times when I am a little stressed out about school, but winter guard is a break for me. It's kind of a stress relief." Andesine of Central Missouri Junior Biology and Pre-Veterinary Medicine major Kristina Eichhorst had similar sentiments. "My major is on the difficult end but at the same time, guard gives me a break from studying and I can't study 24/7, so it's a nice little hobby to do."
If there isn't enough time to get everything done, reaching out to Professors may be an option. Erin Cadenhead, English major with the University of Houston, mentioned "on weekends when I have a lot of homework sometimes I will get it all out of the way. When I'm not able to get it out of the way I'll communicate with my teachers and find out a better date when I can return the assignments."

In the next part of our look at collegiate guard members, we will look at rehearsal schedules, future guard plans after graduation, and what these performers like best about their college guard experience.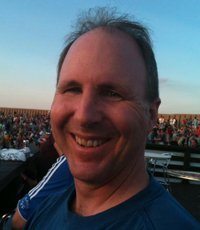 About the Author: Michael Reed provides online and print media content for WGI, Bands of America, and Drum Corps International. 2017 marks his sixteenth year of writing for WGI. He is an active music arranger, composer, and all-around avid pageantry fan. Michael was a member of the Cavaliers Drum and Bugle Corps and holds a bachelor's degree in music composition and music education from Ball State University. He currently works in the health care field and resides in Fishers, Indiana.