From a Georgetown High School Winterguard Press Release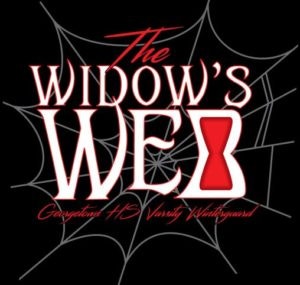 The Georgetown High School Winterguard, from Georgetown, TX, is pleased to announce our 2018 production, "The Widow's Web."
The Georgetown HS Winterguard is under the direction of Rick Scruggs. Show Design and staging by Michael Townsend.
Our 2018 staff includes Stephanie Guerra, Iris Granado, Bianca Scharff, and Kyle Albright.
Costumes by Creative Costuming, Flags by WGT, Floor Design and soundtrack design by Michael Townsend and Rick Scruggs
The Georgetown HS Winterguard will be performing locally in the Texas Colorguard Circuit and nationally at the WGI Houston and Austin Regionals, The group will also be attending and competing at the WGI World Championships in Dayton, OH for the first time in the group's 15 year history.
Please check us out on the web at www.georgetownisd.org/ghscolorguard. Be sure to "like" us on Facebook or follow us on Instagram (gthsolorguard) and/or Twitter (@gthscolorguard)