Attention NAfME Collegiate Members and students currently majoring in music education: Bands of America invites you to attend the 2019 BOA Championship event for FREE!
If you're a college student currently majoring in music education (undergraduate or graduate level), you can attend this championship experience for free. You'll experience the event inside and out, KICKin' off the day with Fran Kick, Michael Cesario and a series of marching music education insiders. Complimentary tickets included so you can see, hear and feel what's possible in today's marching music activity. See below for a snapshot of what's included!
---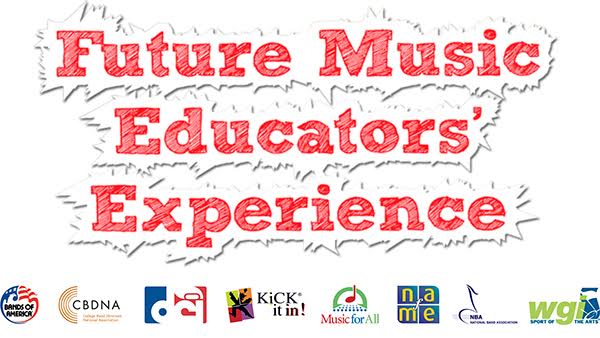 Saturday, November 16, 2019
8:30-9:00 AM: Students sign in, VIP Stadium Entrance (southeast corner of stadium)
9:00 AM: Welcome in Lucas Oil Lower Level meeting Rooms 8+9
9:30 AM: Behind the scenes tour of Lucas Oil Stadium for students
10:15 AM: Meet-the-Masters Session, Quarterback Suite
11:45 AM: Enjoy BOA Grand Nationals Semi-Finals
1:00 PM: Exhibition Performance
4:45 PM: End of Semi-Finals Competition (Exhibition Performance)
5:30 PM: Expo Closes/Stadium Clears (Note: Finals requires a separate ticket)
6:30 PM: North Gate Opens for Spectators (Expo Re-Opens)
7:00 PM: Grand National Finals Opening Ceremony (National Anthem)
8:00 PM: First Competing Band in Finals Competition
11:00 PM: End of Finals Competition – Bands on field for Finale/Awards Ceremony
11:30 PM: Expo Closes/Stadium Clears
---
Register now!