From a Future Independent Press Release
Future Independent Winterguard is proud to present our 2022 Program " Icon".
In the memory of dear friend and previous design advisor Keith Ping Dawson, our 2022 program highlights the many memories we shared together. We know that ping is our beginning connection to the network of knowledge we all share and provide to our students. When our audience experiences our production they will see and hear our many conversations with our legendary Icon. As we experience our final conversation with him we know he truly is the spotlight on our foundation and our experience. Until we meet our beloved friend again please enjoy our 2022 program Icon.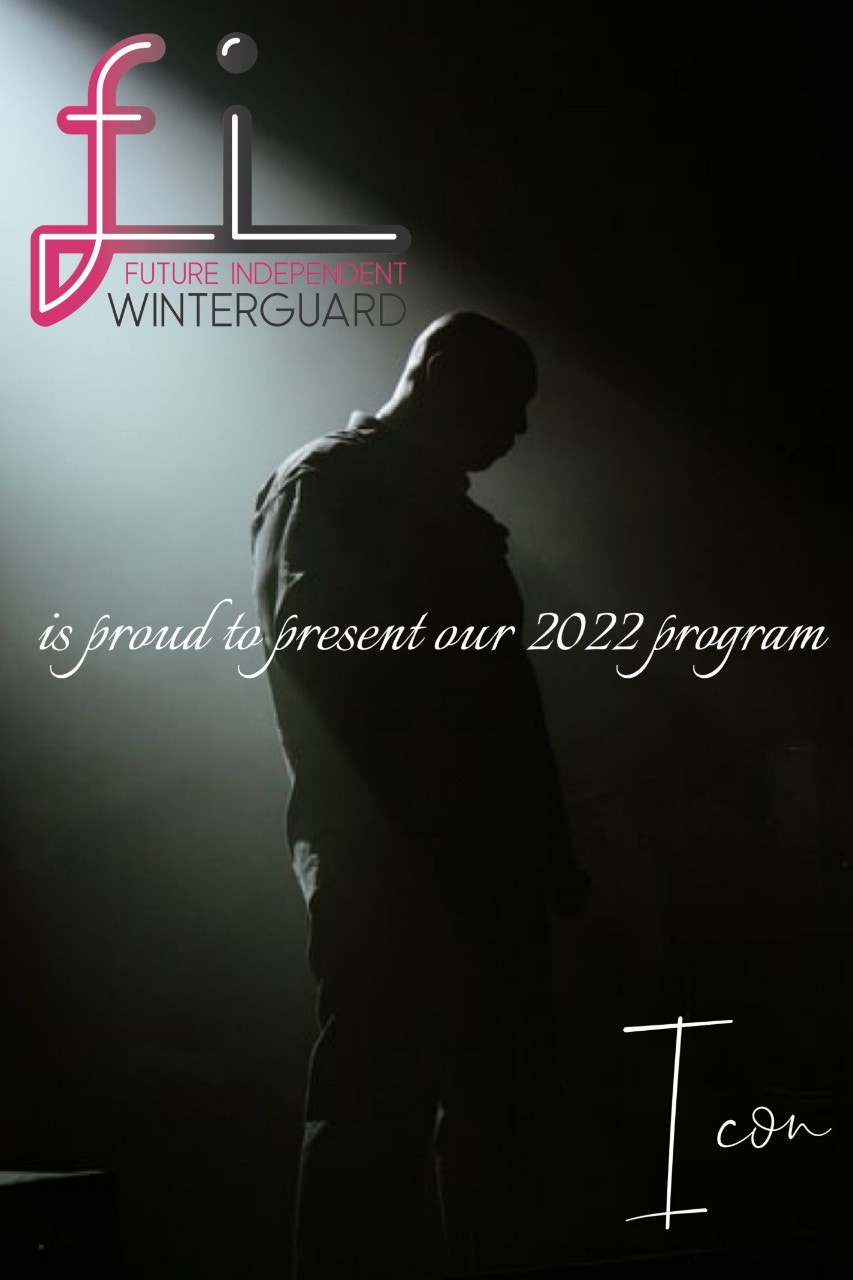 Future Independent Winterguard is proudly sponsored by BandShoppe. Floor produced by Digital Performance Gear. Flags produced by PropVynils. Costume produced by Color-garb.
Future Independent will appear locally at the Mississippi Indoor Association, The Lousiana-Mississippi Colorguard Percussion Circuit, and The Gulf Coast Colorguard and Percussion Circuit. Future Independent Winterguard will also appear at the WGI Gulfport Regional, Atlanta Regional, And WGI 2022 Color Guard World Championships
Future Independent Winterguard Staff Members
Martell Pearson Executive Director
Evan Williams Director of Communications
Deon Williams Director of Education
Ricardo Robinson-Shinall Director of Operations
Copper Atwood-Stevens Director of Membership Development / Designer
Gerran Molina Assistant Designer/ Choreographer
Bradley Parnell Costume Designer/ Design Consultant
Sam Farr Soundtrack Engineer
Art Kilcrist Design Consultant
Deontahvius Ford Choreographer
Kenyon Douglas Technician
Sarah Thames Technician
Brett McSwaine Technician
Johnathan Davis Technician