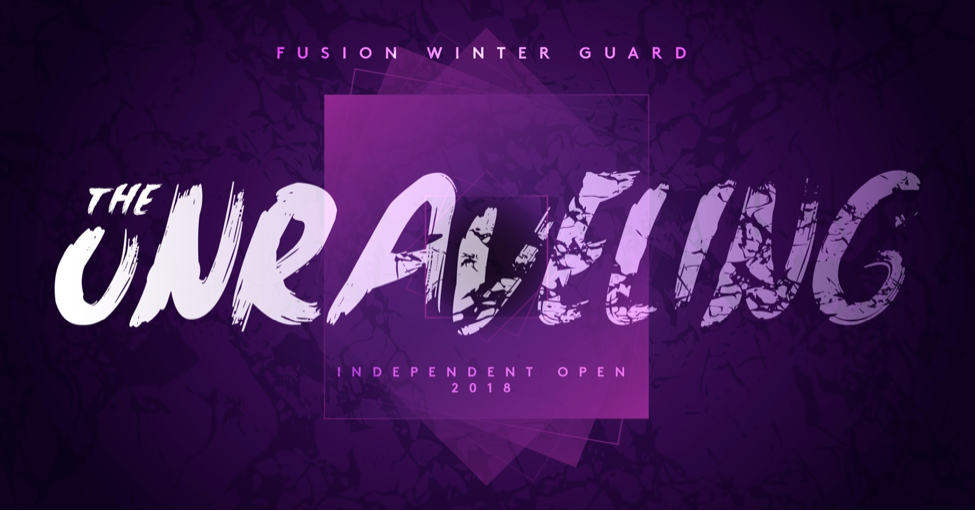 From a Fusion Winter Guard Press Release
There are two things that happen in an unraveling: in one way, something is falling apart and deteriorating. In another way, it's revealing something to you. The task is to try and figure out what the unraveling is trying to say.
The 2018 cast of Fusion Winter Guard invites you to experience its production entitled "The Unraveling" as they journey through the concept of transformation.
Fusion Winter Guard is under the direction of Rob Watson and the staff includes Timothy McLaughlin, Rodney Thomas, Carlos Diaz, Kerri Newlander, Jacqueline Yurkin, Michael Richman, Rick Delancy and Aaron Startzman. Fusion's show designer is Rich Kim, costume and set design by Anthony Demarino.
In 2017, Fusion Winter Guard debuted at WGI World Championships and placed 10th in Independent Open Finals. In 2018, Fusion is eager to retake the floor in IO to perform at the WGI South Brunswick Regional, the WGI East Power Regional and WGI World Championships.
Fusion is sponsored by Swagge, DigitalMarchingFX, Kazara Costume Designs, Algy, Nitro Graphics, Gemline and many generous donors. For more information on Fusion Winter Guard's 2018 season, visit their website, www.fusionwg.org.