From a Fayetteville High School Winter Guard Press Release.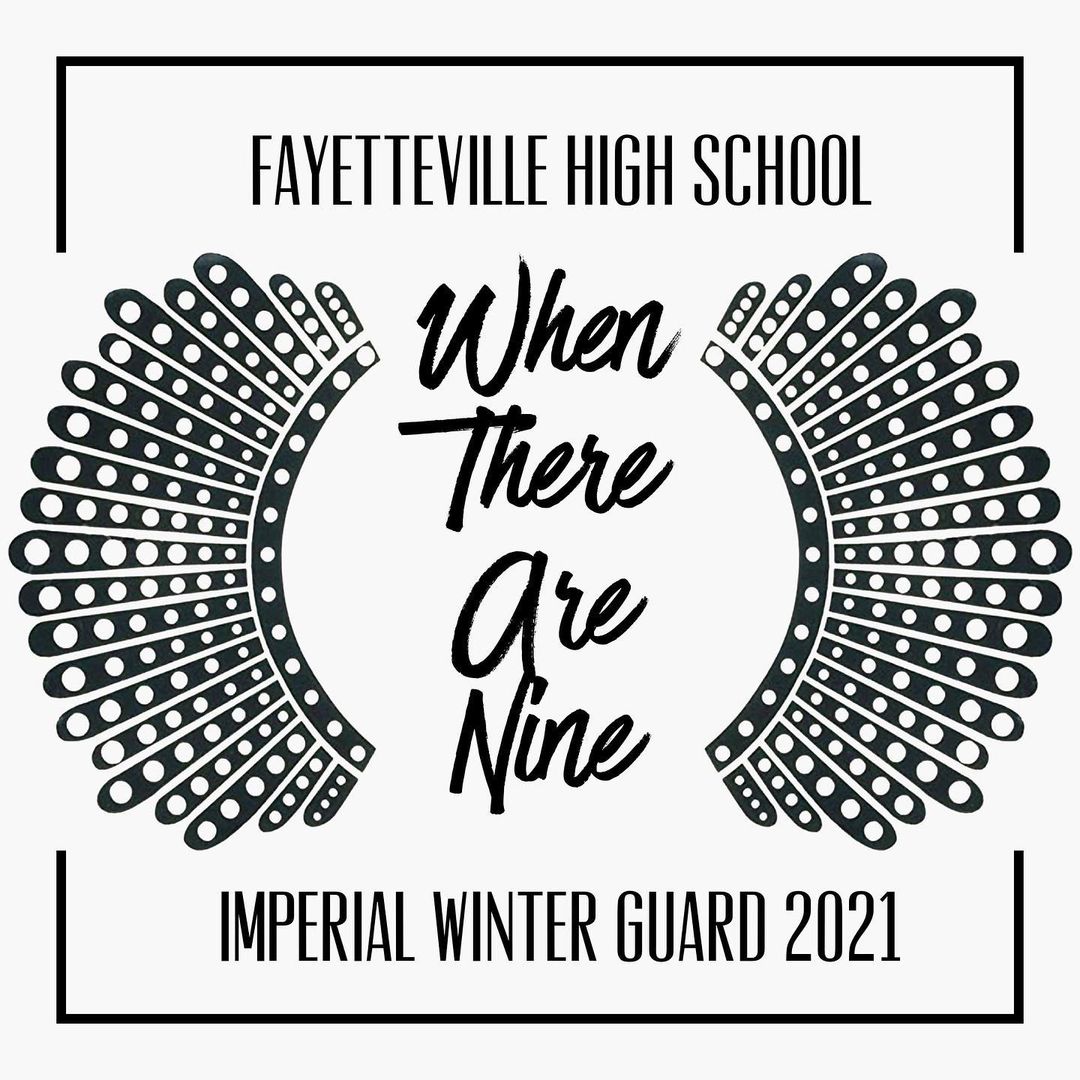 The Fayetteville High School Winter Guard is proud to present their 2021 program, "When There Are Nine." Set to the music of Andra Day's anthem "Rise Up," and the statements of Justice Ruth Bader Ginsburg, the nine young ladies of the FHS Guard seek to embody the late Justice Ginsburg and all for which she stood.
With costumes designed by Autumn Pappan of Black and Pink Designs, flags and set pieces by Flash Visual Media featuring Justice Ginsburg's iconic dissent collar and columns reminiscent of the Supreme Court House the guard answers the question, "When will there be enough women on the high court bench?" with RBG's notorious answer:
"When There Are Nine."
The FHS Guard will perform in WGI's Small Ensemble competition track, as well as the Mid-Continent Color Guard Association's Virtual Season as the Fayetteville HS Imperial Winter Guard.
The Fayetteville HS Winter Guards are under the direction of Trey Antonetti, Chrystal O'Boyle, and Betsy O'Connor. The Fayetteville Band faculty is led by Mr. Brett Lawson and includes William VanDelinder, Michael Post, Caleb Pond, Matt Brusca, and Michael Cotten. Special thanks to the FHS Guard Parents, the FHS Band Boosters, and the FHS Administration, including principal Dr. Jay Dostal.
For more information on the Fayetteville guard program, visit www.fayettevilleguard.org or follow us on Instagram @fayettevilleguard.