From an Etude Press Release
Étude World Winter Guard announces their 2022 program, "Unicorn."
Étude World is under the direction of Brian Winn and Emma Boyce. Show design, staging, and costuming by Byron Valentine; soundtrack design by Vince Oliver; set design by Scott Winters, Jeff Hurr, and Chris Lewis.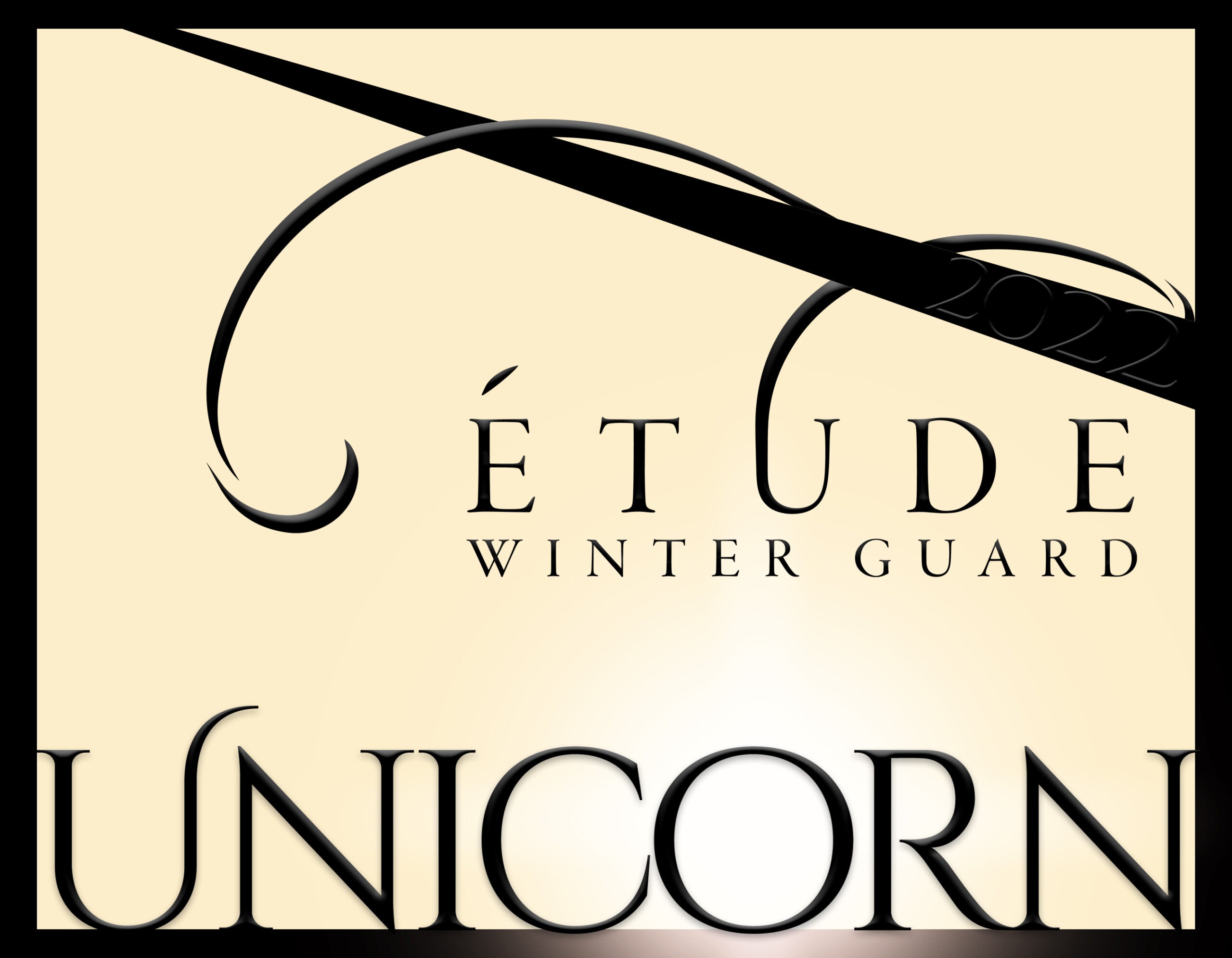 Choreography, technical, and support staff includes Brian Winn, Emma Boyce, Zane Franco, Melissa Davis, Mike Marcantano, Brad Tilley, Zakia Ruffin, Adam Sage, Dorreen Gaudian, and Fritz Gaudian.
Étude is proudly sponsored by FJM, Inc. and Field & Floor FX.
In 2022, Étude celebrates their eighteenth year of competition, performing locally in the Carolina Winter Ensemble Association (CWEA), as well as nationally at the Charlotte, NC and Atlanta, GA WGI Regionals. Their season will culminate at the 2022 Winterguard International World Championships in Dayton, Ohio.
Check in with Étude throughout the season by "liking" them on Facebook or by following them on Instagram!