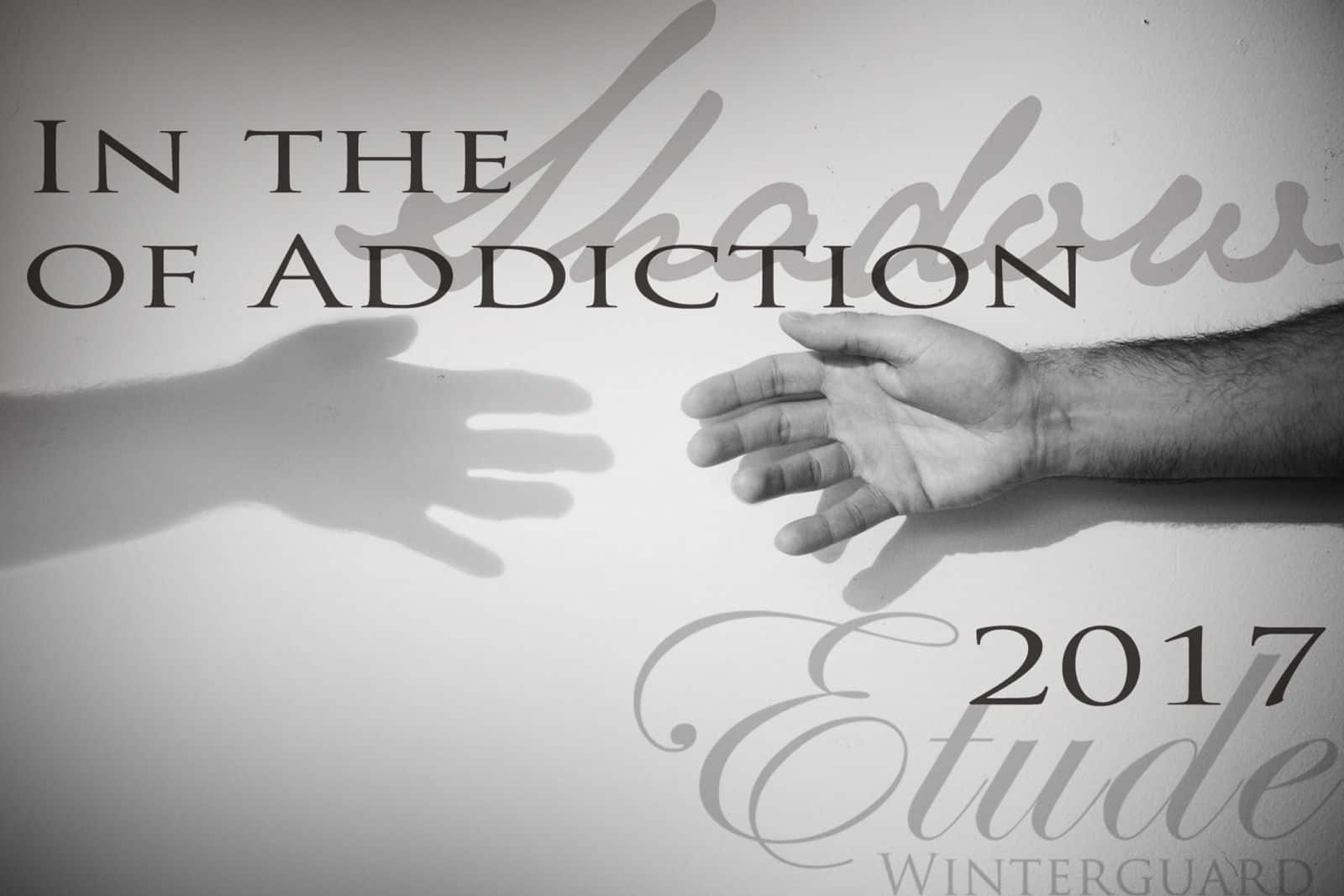 From an Etude Winterguard Press Release
Etude Winterguard from Rock Hill, SC, is pleased to announce their 2017 program, "In the Shadow of Addiction," featuring the music of Scala & Kolacny Brothers, Mahalia Jackson, and Explosions in the Sky.
Etude is under the direction of Brian Winn and Emma Boyce. Show design is by Byron Valentine, with soundtrack production by Tommy Allen.
Choreography and technical staff includes Brian Winn, Emma Boyce, Jed Garvey, Trent Williams, Armando Loney, Jen Barton, Matthew McCurley, Christopher Campbell, Ahmez Nash, Darren Mickens, and Byron Valentine. Additional staff includes Will Archie, Elise Archie, Britni Edwards Wilt, Dorreen Gaudian, and Fritz Gaudian.
Etude Winterguard was the 2015 WGI Independent Open Class Silver Medalist, and a 2016 Independent World Class Semi Finalist. Etude celebrates our thirteenth year of competition in 2017, with our 28 talented performers performing locally in the Carolina Winter Ensemble Association (CWEA), as well as nationally at the Knoxville, TN, and Atlanta, GA, WGI Regionals, and the Mid-Atlantic Power Regional in Charlotte, NC. Our season will culminate at the 2017 WGI World Championships in Dayton, Ohio.
"Do not let your fire go out, spark by irreplaceable spark, in the hopeless swamps of the approximate, the not-quite, the not-yet, the not-at-all. Do not let the hero in your soul perish, in lonely frustration for the life you deserved, but have never been able to reach. Check your road and the nature of your battle. The world you desired can be won. It exists, it is real, it is possible, it is yours." -Ayn Rand