From an Etiwanda HS Press Release.
---
"Words like violence, break the silence. Come crashing in, into our little world."
---
RANCHO CUCAMONGA, Calif. – Etiwanda High School is pleased to announce their 2020 program entitled, "Waiting Until the Last Word."
Show Description: When the pen becomes mightier than the sword, those words are better left unsaid.
Synopsis: The program will be based on the power of words and speech, as well as the consequences of only listening to those words and not having a voice of our own.
Story Arc: The floor will be a symbol of expectation and preference. As the story evolves, decisions and actions portrayed will be evaluated by the voices of the world. From start to finish, words will be said on opinion alone.
Props: There will be eight red platforms in front of the entire ensemble looking over the performance tarp. As the show progresses, there will be visual members constantly hovering and monitoring the musical member's movement and actions. Along with the 8 platforms, there will be 8 rotating flats to represent glimpses of choice and expectation.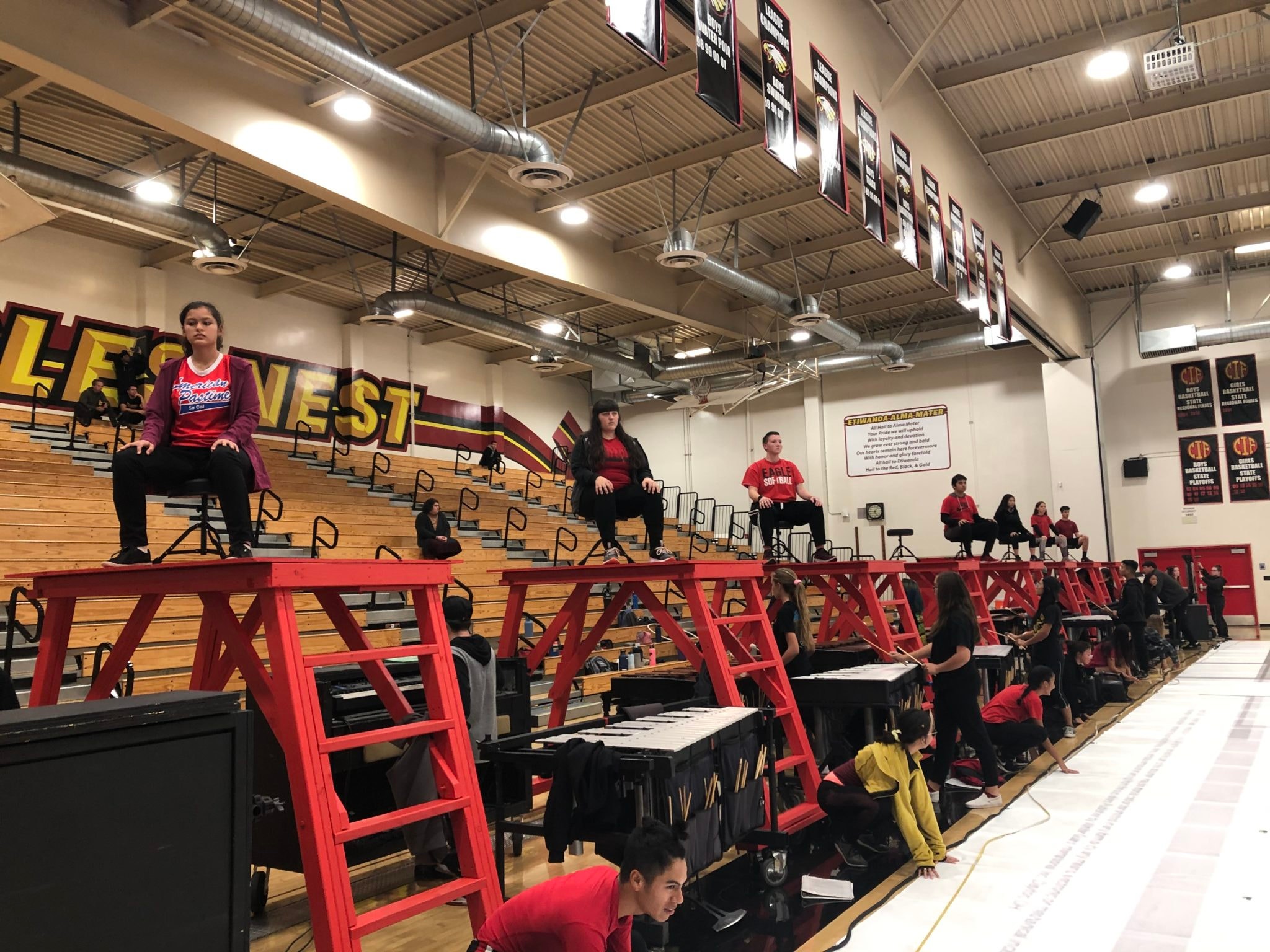 Uniforms – Marching: These performers will represent the embodiment of past and present, with hints of red to portray their silence and restriction.
Uniforms – Visual: These performers will represent the words of opinion, with many shades of red, they will represent the voices of the world.
Music Selections: The repertoire for the production includes "The Moment I Said It" by Imogen Heap, "Comptine D'un Autre Été: L'après Midi" by Yann Tiersen, and "Enjoy the Silence" by Depeche Mode.
Staff: Etiwanda High School is under the direction of Bryan Nungaray. Staff includes Justin Carpenter, Connie Truong, Jay Fuentes, Angel Abonza, Jarod Green, Elliott Duran, Henry Ives, Josh Baltazar, Christian Ogata, Chris Beebee, Anthony Clark, Carla Hernandez, and Zak Stillwell.
Performances: Etiwanda High School will compete in Percussion Scholastic World (PSW) and will attend several Southern California Percussion Alliance events and the WGI West Power Regional in San Bernardino, California.
Stay up to date with Etiwanda HS Percussion on Instagram at www.instagram.com/etiwandapercussion.