From an Eklipse Winter Guard Press Release.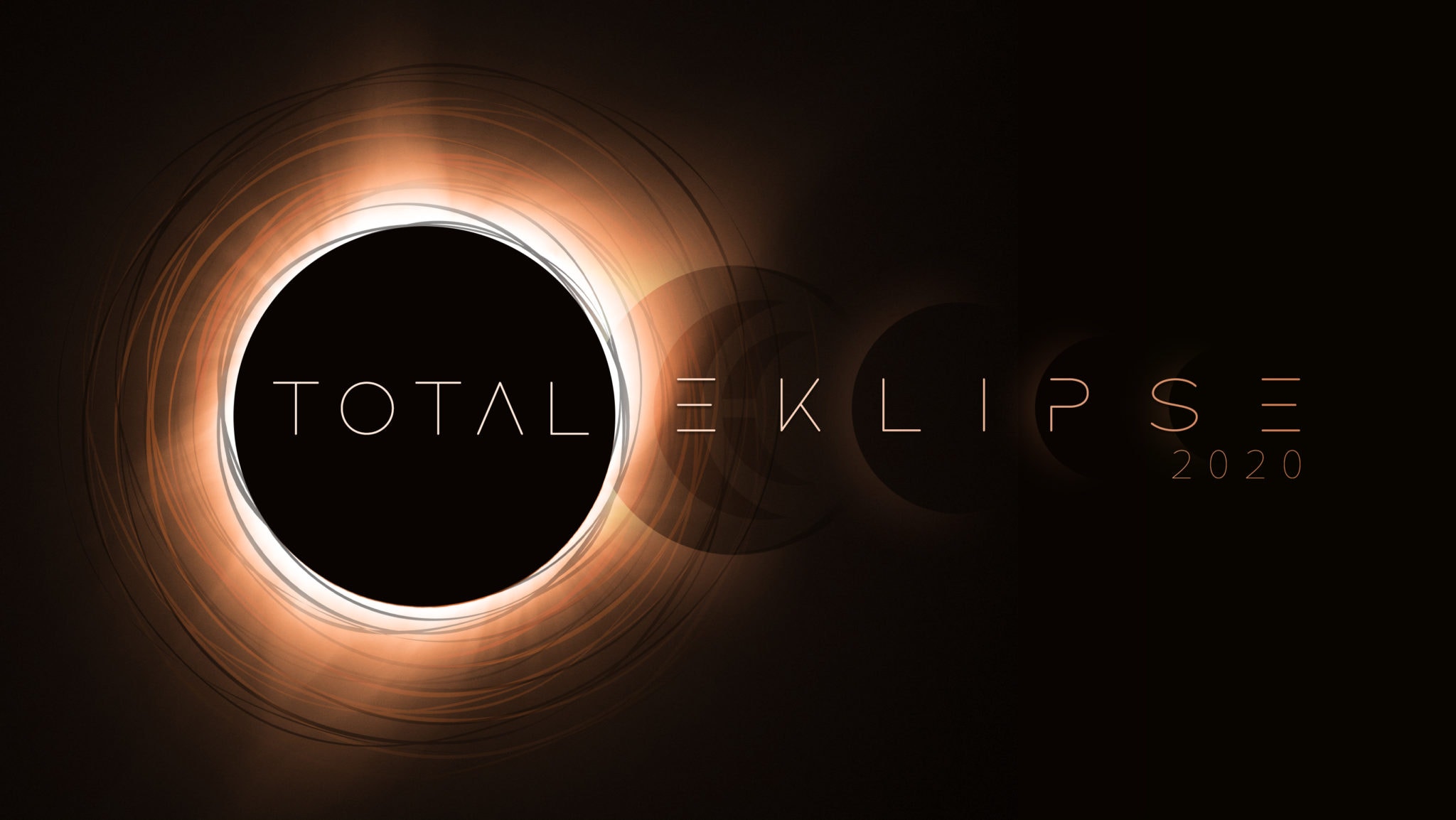 Eklipse Winter Guard presents its 20th anniversary program: "TOTAL"
to·tal
/ˈtōdl/
– The state of being TOTAL
– An aggregate quantity obtained by addition
– The phase of an eclipse when it is TOTAL
Eklipse is under the direction of Amanda Jones, with assistance from Jeremy Watwood. Show design is by Michael O'Neil; staging design by David Baker.
Eklipse's 2020 choreography and technical staff includes: Lisa Ha, Nick Vizza, Kaysey Thompson, Sally Ware, Lin Daffron, Michael O'Neil, Cheryl Wimberley Jenny Turner, Jordyn Spence, Danielle Jellison, Scottie Simpkins, Ranecia Johnson, and Jacob Kalemba.
Uniform design is by Tommy Kennum from The Band Hall. Floor design by Travis Chiles; soundtrack engineering by Michael O'Neil; flag designs by Alan Spaeth from R&S Marching Arts; floor production by Marching Show Concepts and Eklipse's equipment sponsor Style Plus Band.
Eklipse will perform locally in the Southeastern Color Guard Circuit and nationally at WGI Sport of the Arts Knoxville, Nashville, and WGI Mid East Power Regionals. We will be completing our season in Dayton, Ohio, at the 2020 Winter Guard International World Championships!
Eklipse is excited introduce the next phase of our organization, while reflecting on our past twenty years. Be sure to follow us on Instagram and LIKE our Facebook page!