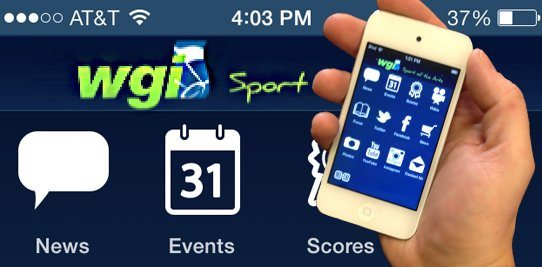 Don't forget to download the WGI app which allows you to access schedules and info for all WGI events, see scores as they're posted, read the latest headlines from wgi.org, see photo galleries, and much more. Of course you will also find quick links to all WGI social media posts, so jump in there and join in the fun! When you're looking at the News column, make sure to click on the Event Coverage tab at the top to find recaps of social media posts about each regional!
Download the WGI app for iPhone here.
Google Play offers the WGI app for Android here.