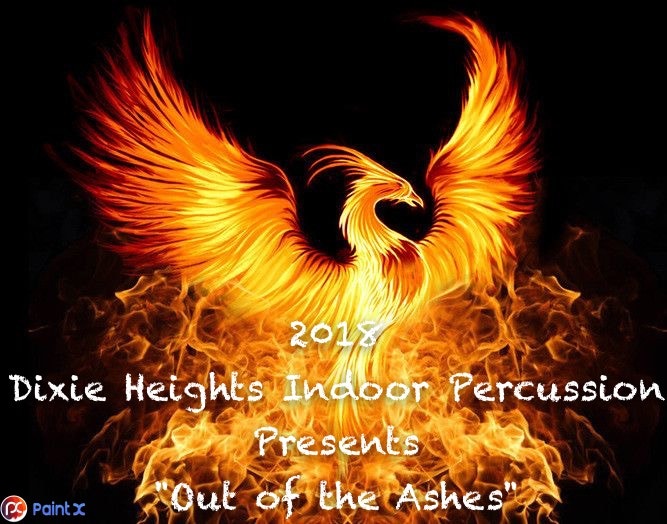 From a Dixie Heights High School Press Release
Dixie Heights Indoor Percussion will return to WGI in 2018 after going inactive following their 2014 season. Dixie Heights High School is located in Edgewood, Kentucky within minutes of downtown Cincinnati. Dixie Heights Indoor will come this season with a brand new staff under the direction of Zach Neal with staff including Morgan Minor, Nels Vangen, Justin Turner, Dean Marotta, Matt Hahn, Tom Gasparrini, Jeremy Jorgenson and Dixie Heights Band Director; Sarah Shamblin.
Dixie Heights 2018 program will be entitled "Out of the Ashes" and will tell the story of a period of rebirth and rising above insurmountable challenges after a devastating fall. "Out of the Ashes" will include original music, selections from the Firebird suite by Stravinsky, and "Rise Up" by Andra Day. Dixie Heights will return to WGI in Scholastic Marching A class and will be attending the Mid East Power Regional in March and WGI World Championships in April. In addition to WGI, Dixie Heights will also compete in the Mid East Performance Association and TriState Marching Arts Circuits. Dixie Heights Indoor is a 2010 and 2013 WGI Scholastic A World Championship Finalist.