By Hannah Corson
"Can we get it a little louder?" Sonya Tayeh asked as music blared throughout the University of Dayton Arena. After a weekend full of color guard, hundreds of performers gathered to participate in WGI's "Day After" Class with the renowned choreographer. Tayeh is known for her work on So You Think You Can Dance and has choreographed for a number of entertainers and professional companies including Madonna and Martha Graham Dance Company. Her innovative style and impressive resume have helped her become of the best and most known choreographers in the dance world.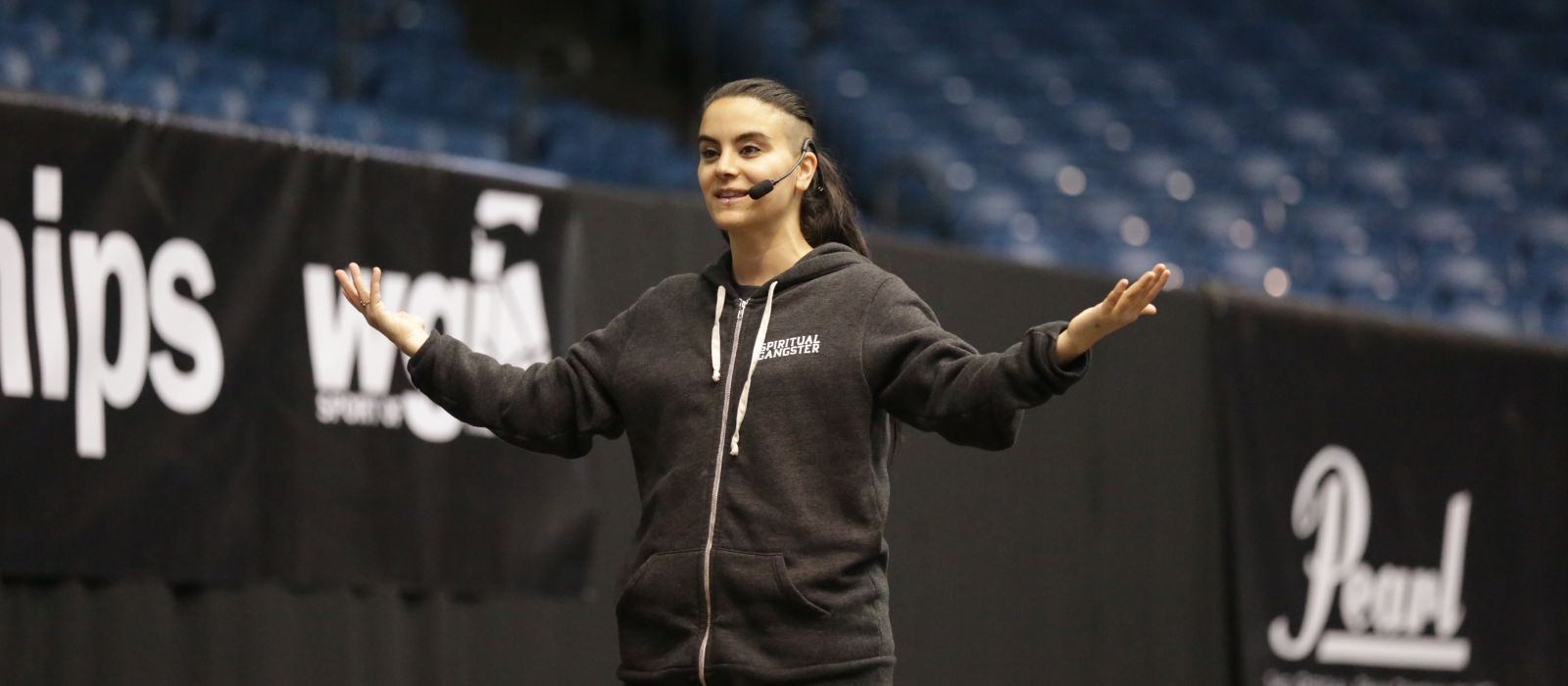 Tayeh's aggressive yet fluid style has been dubbed "combat jazz" and focuses on the importance of core strength and body awareness. Although quirky, her movement displays a strong modern technique foundation. All of these qualities could be seen in her movement warm up at the beginning of class.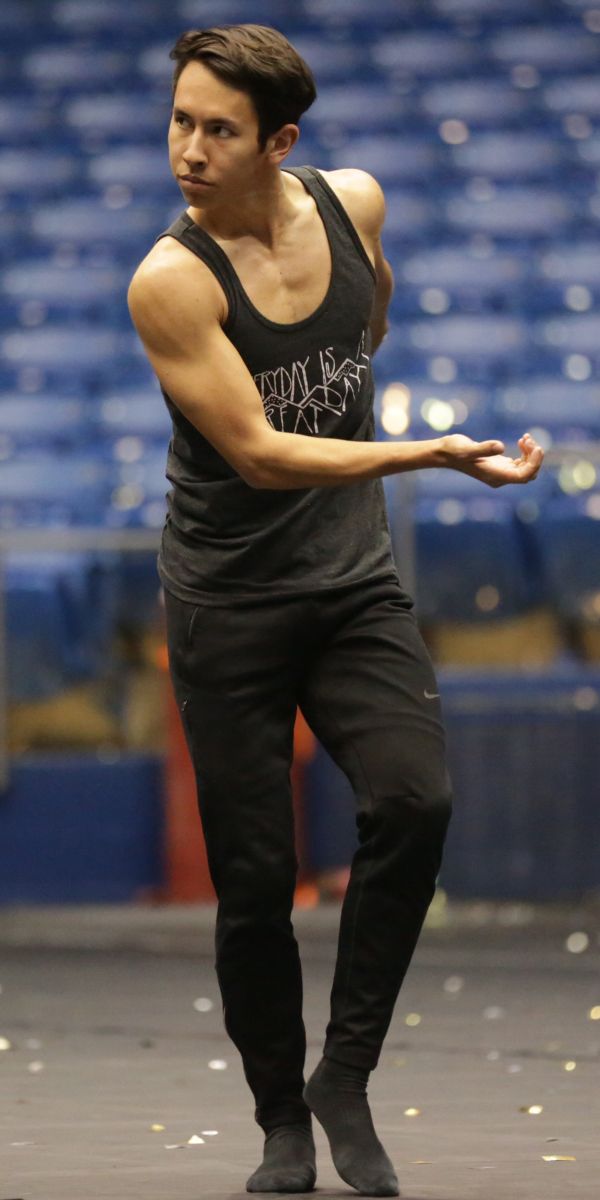 The warm up sequence involved jumping jacks, planks, plies, and stretches that prepared the body for the dance choreography to follow. Each movement targeted a specific area of the body including the arms, legs, and core, which allowed each dancer to engage essential muscle groups. While this warm up was challenging, Sonya insisted that everyone push through the discomfort in order to grow stronger both physically and mentally. Because Tayeh didn't use music for the first part of class, it allowed the dancers to focus more on the self as opposed to the surroundings.
After the warm up, Sonya moved on to teach a short phrase that was reflective of her signature style. Much of the movement involved curvature of the spine, finding specific shapes, and taking the body off center. Herdetail-oriented teaching style allowed each dancer to grasp the technicalities of each move in the phrase. Sarah Slough, a member of JMU Nuance Winter Guard, stated "She focused on the qualities of the movements rather than on the particular skills, which made a lot of sense to me because there were so many different levels represented in the people who came to the class." While she gave all the tools necessary to execute the dance perfectly, she did not expect anyone's performance to be spotless. In regard to the idea of perfection, Tayeh says, "I don't even know what that means." She believes that at the end of a class, if one has pushed his or her boundaries and has attempted to grow as a dancer, then they should feel accomplished.
Those who participated in the clinic brought a huge amount of energy to the class and absorbed all of the information presented by Tayeh. Not only could this information be applied in the moment, but also used to excel over time. "She was also really good at motivating us in a positive and non-condescending manner, which is something I strive for when I teach," Slough mentioned. Sonya Tayeh's "Day After" Class will always be remembered by those who experienced it.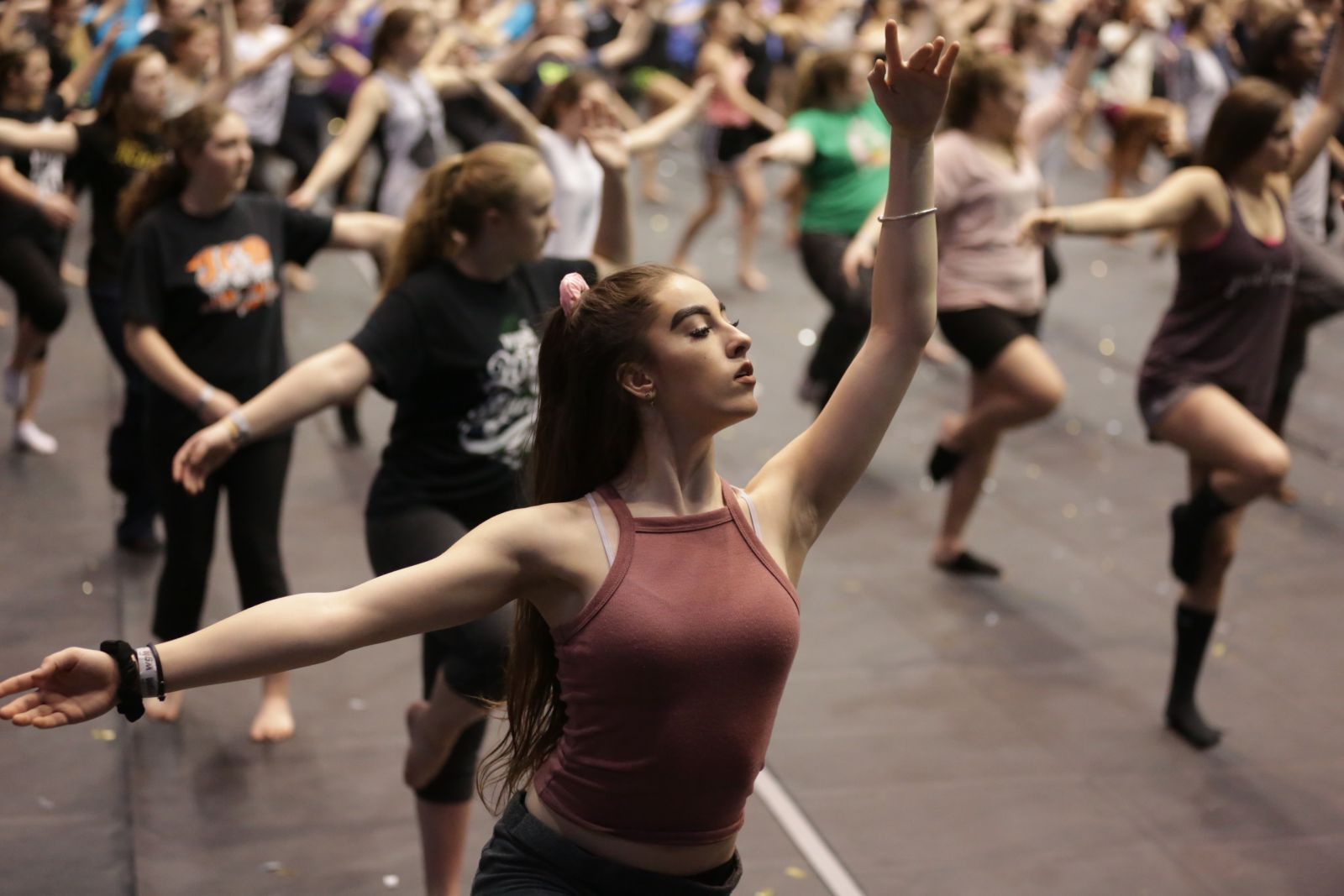 ---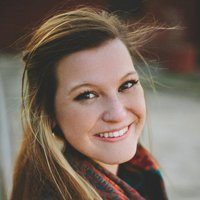 About the Author: Hannah Corson is a marketing student at the University of Mississippi. Prior to moving to Oxford, to attend college, Hannah lived in Madison, MS where she began her color guard journey with the Madison Central High School Marching Band in 2009. Through the band program, she was able to compete with the school's Sapphire Winter Guard for three seasons. After high school, Hannah participated in DCI with the Music City Drum and Bugle Corps and more recently with the Bluecoats. Her 2015 winter season was spent as a charter member of Conversion Independent Winter Guard. Following graduation, Hannah hopes to pursue a career in social media marketing and continue to participate in WGI.