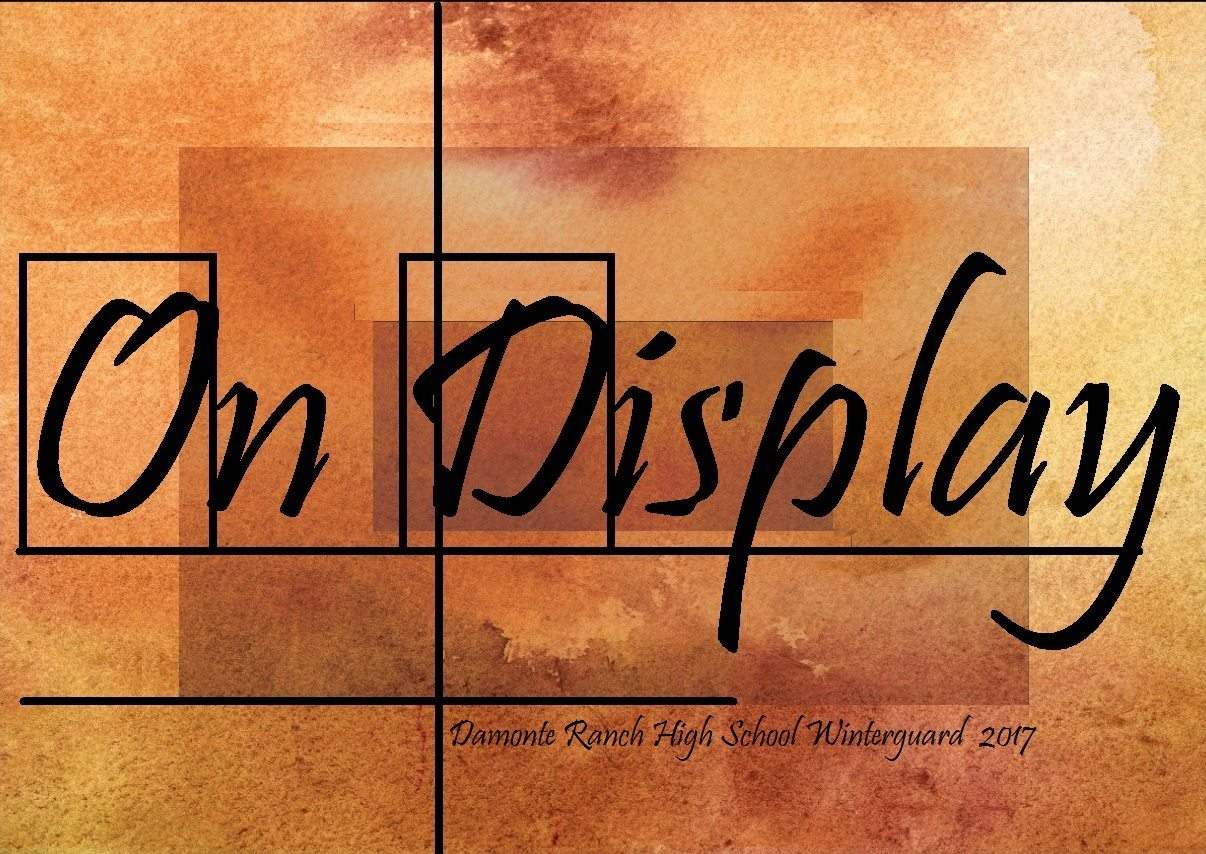 "To be on Display is to make a prominent exhibition of something in a place where it can be easily seen"
From a Damonte Ranch High School Winterguard Press Release
2017 Damonte Ranch High School Winterguard is pleased to announce our 2017 program: On Display featuring the music of Mari Boine.
Staff includes guard director Javier A Sosa, Jack Purisfull, John Escalante, Chad Berkstresser, Mariah Williams, Ty Waters, and Kendall Welling.
The 17 members of the Damonte Ranch High School Winter Guard will be performing locally in the Northern Nevada Indoor Association, as well as nationally at WGI Regionals in Modesto, CA, Union City, CA, and West Power Regional in Las Vegas NV.