The Marriot Ballroom across the river from the University of Dayton Arena was filled on Wednesday night to celebrate the accomplishments of Neil Larrivee. He is the 59th honoree to be inducted into the WGI Hall of Fame. Known for his time with the King Phillip HS and Dartmouth HS indoor percussion ensembles that paved the way in front ensemble theatrics for many future groups to come.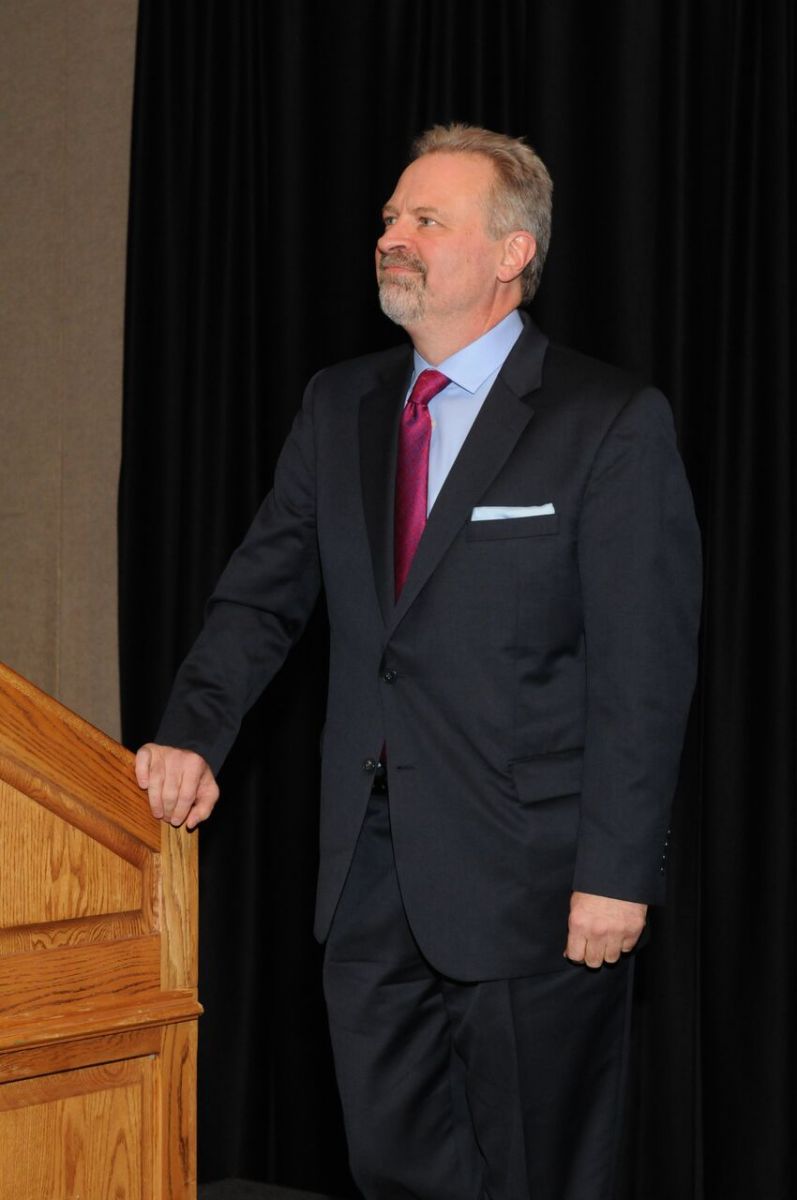 The Hall of Fame ceremony was hosted by James Dwyer (HOF, 2014) whom introduced some of Neil's closest friends to say a few words about their teaching experiences. WGIjudge Dennis DeLucia (HOF, 2006) recognized Neil for his creative approach on ensemble theatrics. "Thank you Neil, for showing us what could be done!" said DeLucia.
"Neil, is not only friend, he is my brother," said Dartmouth HS director Tom Aungst (HOF, 2014). Aungst and Larrivee taught together for many years at The Cadets Drum & Bugle Corps and Dartmouth HS. "I miss those times teaching with Neil, they were some of the best times of my life and he did some great things for the kids we taught," said Aungst.
The night culminated with the introduction of Neil Larrivee, who stood up at the podium to a thunderous applause from the audience. He thanked his family, friends, fellow teachers, his fellow co-workers at the Vic Firth Company, and told heartfelt stories which at times ended with laughter from the audience. Larrivee also made it an important note to thank all of the students he taught, "It is rewarding to have seen my students achieve a level of greatness, I think its even more rewarding seeing them go on to teach groups of their own."
Larrivee brought his speech to a close with a thanks to WGI and the marching arts activity, "Lets enjoy the rest of this week!"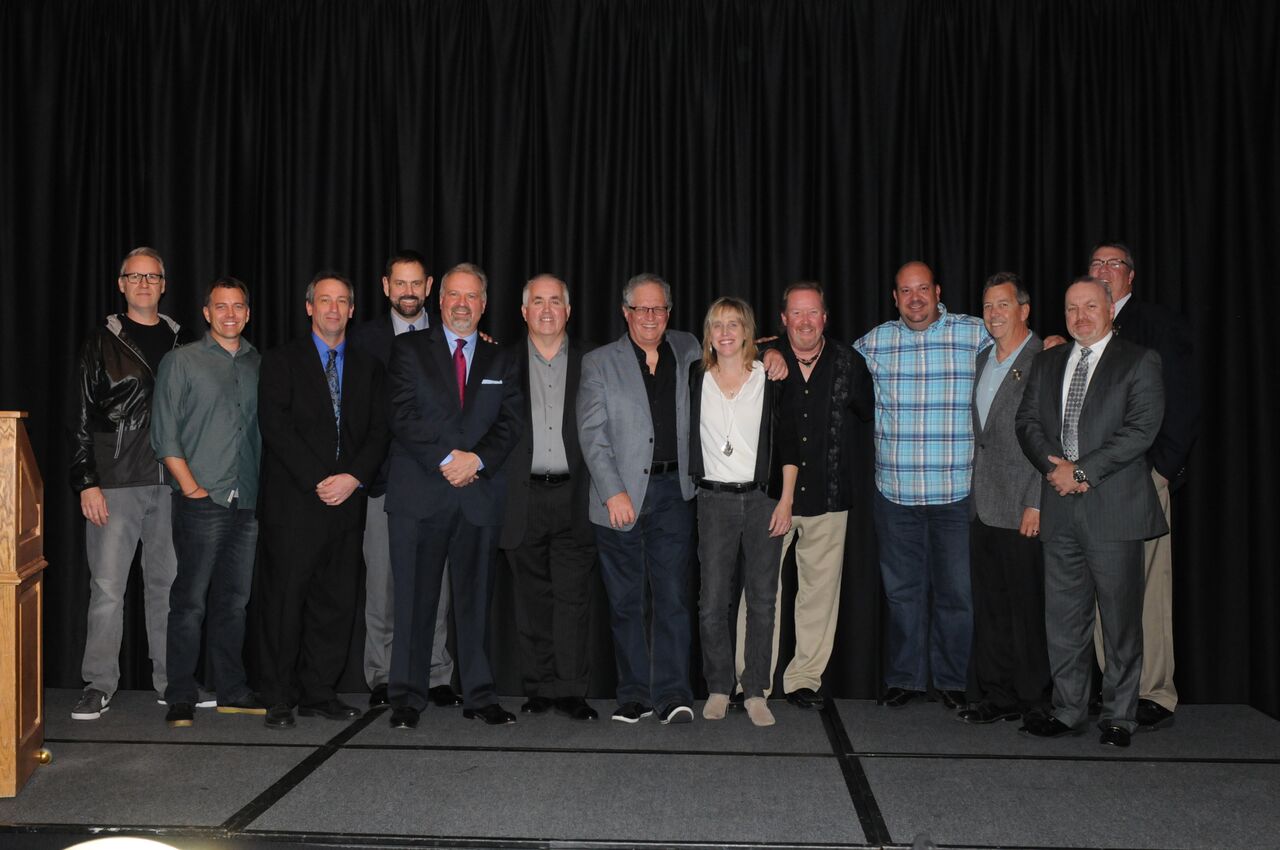 WGI Hall of Famers in Attendence