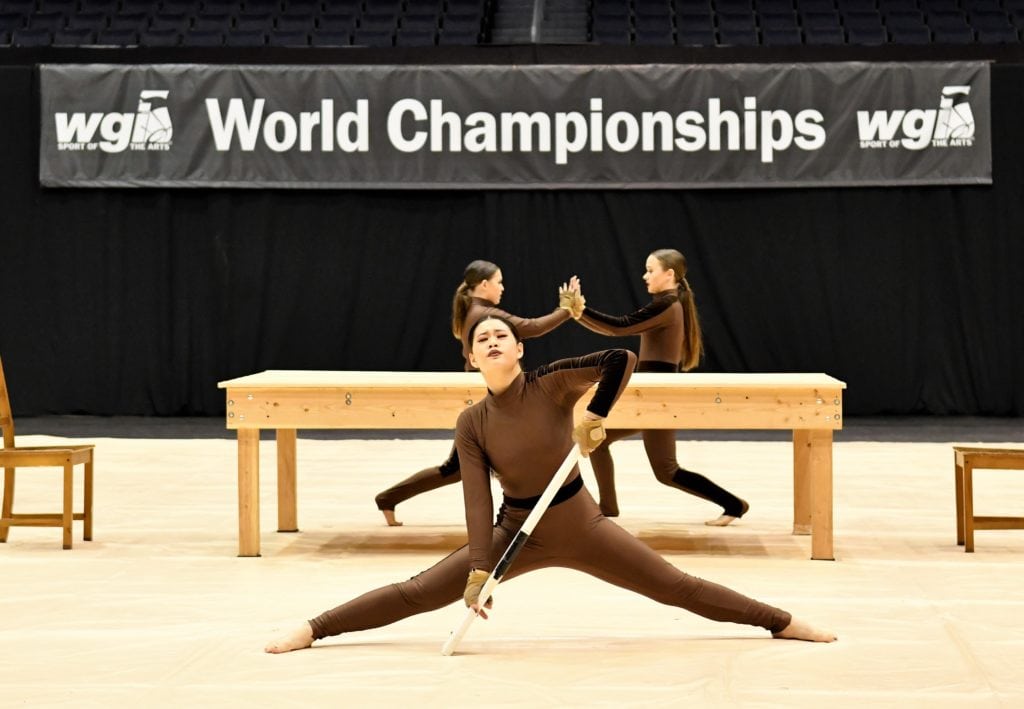 In accordance with WGI policy, the top five finishing A Class and top three finishing Open Class color guards at World Championships will be automatically promoted to the next higher class of competition for the following season.
WGI is proud to announce the following color guards have been promoted to Open Class for the 2019 season:
Pacificaires
Black Gold A
JMU Nuance Winterguard
Charles Towne Independent
Georgia State University Winterguard
Leander HS
Marian Catholic HS
Decatur Central HS
Green Hope HS
Clovis HS
The following color guards have promoted to World Class for 2019:
UCF Pegasus Open
CGT Denton
The Brigadiers
Park Vista HS
Plymouth-Canton Educational Park
El Dorado HS
WGI policy also states that any A Class color guard that makes finals for three (3) consecutive seasons be promoted to Open Class. WGI is proud to announce the following promotions based on their 3 year achievement:
Pegasus A
Cumberland Valley HS
Father Ryan HS
WGI is proud of the accomplishments of these color guards and wishes them well in future seasons.