By Leah "Lopez-Calleja" Rupert
One of my wisest life decisions was to join the marching band as part of the flag corps when I was 15 years old. Here, I discovered an amazing circle of people who, to this day, I still consider my friends. They were gifted and hard working students and the Band had decades of accomplishments behind them. As luck would have it, my sophomore year, a young instructor was hired to unify and take our traditional flag corps to the next level with rifles, sabres, and a little gold lamé. We were big, we excelled, good Lord did we rehearse! And yes, we learned how to be winners, as well as performers, both on the field in the fall and in the gym throughout the winter.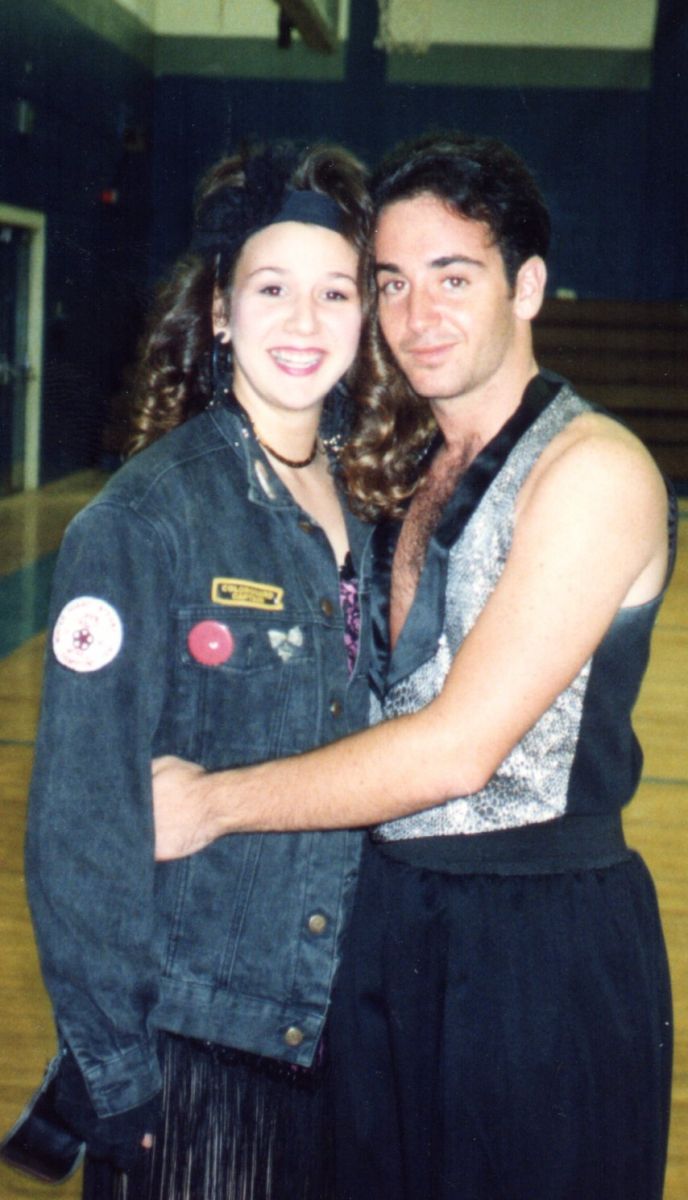 My winter guard career was a long one. After high school, I made the easy transition to our local Independent World Guard—The Alliance of Miami (A prominent color guard from the 80s, 90s and early 00s that is no longer active from Miami, FL). This organization became everything to me—my teacher, my family, the Petri dish where I would learn to lead and when necessary, to follow.
In this group, I was lucky enough to learn that people from many ethnic and socio-economic backgrounds with different views on well, everything could live together in love and harmony towards a common goal without hate or judgment. This was a safe haven for creativity and acceptance, the likes of which I had never experienced before and haven't since then. Together we experienced our own kind of fame, victories, love and disappointment, and being the 80's and early 90's, we learned about loss and death.
My road should have ended there. I aged out, graduated from college, married my husband who I also met in marching band, built a career, and had children. Life was perfect, we were happy, and our family of four was thriving. Then, one Christmas, when my daughter was eleven, we gave her a rifle. Just for fun. Maybe for nostalgia. Mostly, just so I could spin one again. What happened next would have a huge and immediate impact on our lives—our daughter and her rifle became fast friends.
Through awe and fascination we watched our daughter experience high school marching band and winter guard same way we had, except she possessed the spirit and passion to reach higher. Her sophomore year, she left us for Drum Corps. You could not imagine the pride we felt, as she traveled the country taking pictures in corn fields and sleeping on gym floors. My guard friends from all parts of the country checked in on her, brought and sent her care packages, and reinforced the fact that my color guard family, though somewhat dormant for decades, was still loving and committed to our connection, as well as excited about the next generation of performers.
With tears in our eyes, her father and I watched her stand at the front of her group at World Class Finals in Indianapolis—a feeling I was somewhat familiar with though my years performing with WGI. We thought we had experienced it all, the circle of life come around. My friends, old and new, embraced our journey, and together we cheered and celebrated the choices and courage it took for our child to get to this place.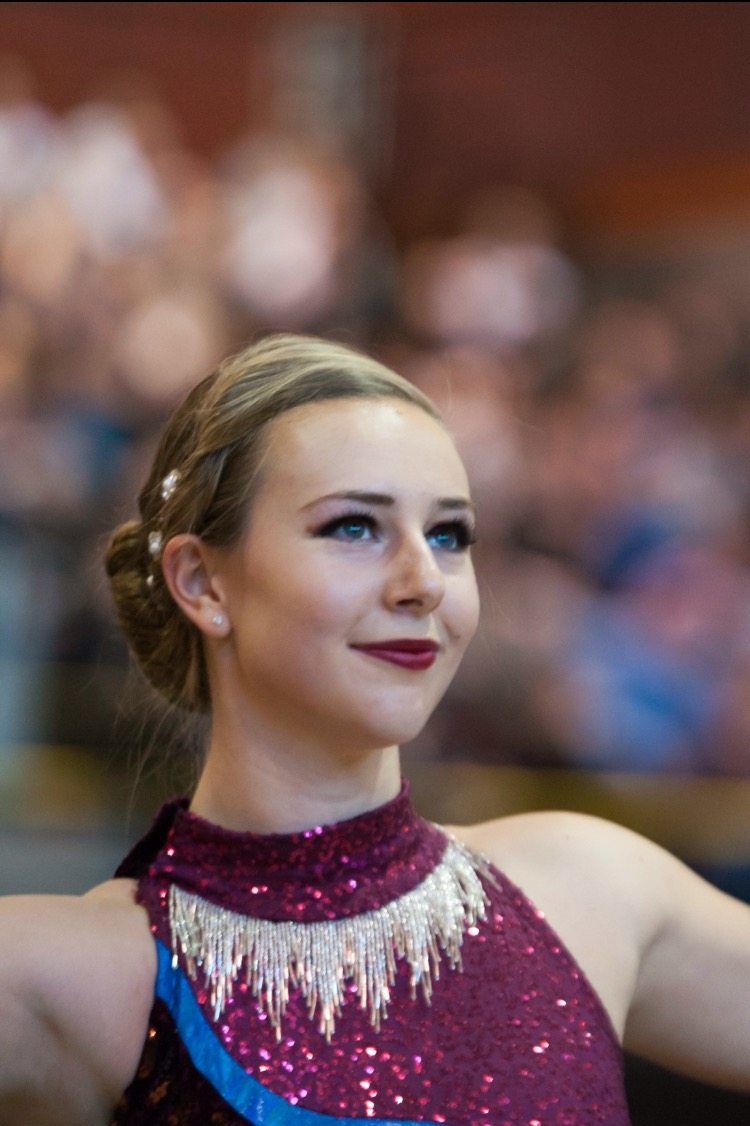 Today, I'm about to embark on my first pilgrimage to Dayton, OH in twenty-plus years. I'll be joining old friends at a very different WGI from the one I knew then. Five venues, hundreds of performing units, crazy schedules and long car rides—this will be a very nerve-wracking but amazing experience for me. I'll be travelling as a guard parent of an Independent Open Unit, as a mom who can't believe her child and peers may perform on that same sacred floor in the Dayton Arena.
I never imagined that my daughter would choose to follow my path. You can't imagine the love and pride I feel that she gets me. She, too, is creating her bonus family who will live with her for decades to come. I also have no words to express the love and gratitude I feel for my old friends and new ones who create safe environments, so my daughter can learn the same valuable lessons that pageantry gave me—sacrifice, hard work, love, acceptance, pushing through another run-through when all you can think of is throwing up or going to bed. Lessons we all face in the real world later at one time or another. My daughter, though? She's ready.
I am overflowing with excitement and looking forward to seeing my color guard family. So with that, I thank you, WGI. See you soon!
Leah's daughter Tasha, is marching Premonition Winterguard. Her team will be competing in the Independent Open division this coming 2016 Color Guard World Championships. Click here to check out the Independent Open schedule.