From a Centerville Winter Drumline Press Release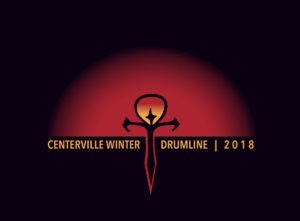 The Centerville Winter Drumline presents their 2018 production 'The Last Sunrise.'
"My last sunrise. That morning I was not yet a vampire, and I saw my last sunrise. I remember it completely, yet I don't remember any sunrise before it. I watched the whole magnificence of the dawn for the last time, as if it were the first. And then I said goodbye to sunlight and went out to become what I became." – Louis, Interview with a Vampire
Under the direction of Tim Fairbanks, the 43 students of Centerville will be exploring the intriguing world of the Vampire, with imagery of the classic gothic novel 'Interview with a Vampire' by Anne Rice, melded with the modern Anime inspirations of 'Vampire Knight'. Costuming by Byron Valentine, for FJM Inc. and Set Design by Scott Winters and Judy Kick.
Music arranger Andrew Markworth has crafted a wonderful soundtrack of classical musical choices, including Schubert Symphony #8 1st movement from Bram Stoker's Dracula, as well as a twisted version of the R.E.M. classic, The End of the World As We Know It.
This is the Centerville Winter Drumline's 21st year of competition and marks the 19th consecutive year competing in the Percussion Scholastic World Class.
Staff members include Josh Brickey, Adam Norris, Mike Cavanaugh, Mason Ferentelli, Chris Carlin, Eric Pujari, Erin Conen, Josh Carpenter, and Tim Jackson.
The Centerville Percussion program proudly endorses D'Addario, ProMark, Evans, Planet Waves, Sabian, Pearl Corporation and is supported by The Centerville Band Boosters.
Please join Centerville at the following MEPA (Mideast Performance Association) contests:
February 4th, 2018 – Northmont High School
February 25th, 2018 – Nutter Center, Wright State University
March 24th, 2018 – Centerville High School
April 8th, 2018 – MEPA Circuit Championships
Centerville will be competing nationally at the following WGI (Winter Guard International) contests:
February 17th-18th, 2018 – WGI Dayton Regional
March 10th-11th, 2018 – WGI Indianapolis Regional
March 24th-25th, 2018 – WGI Mid-East Power Regional
April 19th-21st, 2018 – WGI Percussion World Championships