From a Rhapsody Winterguard Press Release
Camp Rhapsody is an opportunity for people of all ages and skill levels to dust off their flags, rifles, sabres, wooden dowels, or brooms and participate in a virtual colorguard experience.
This year there will be a bigger staff from all over the country offering more diverse classes including a social justice workshop and other non-spinning options that can bring together people during a time of distancing.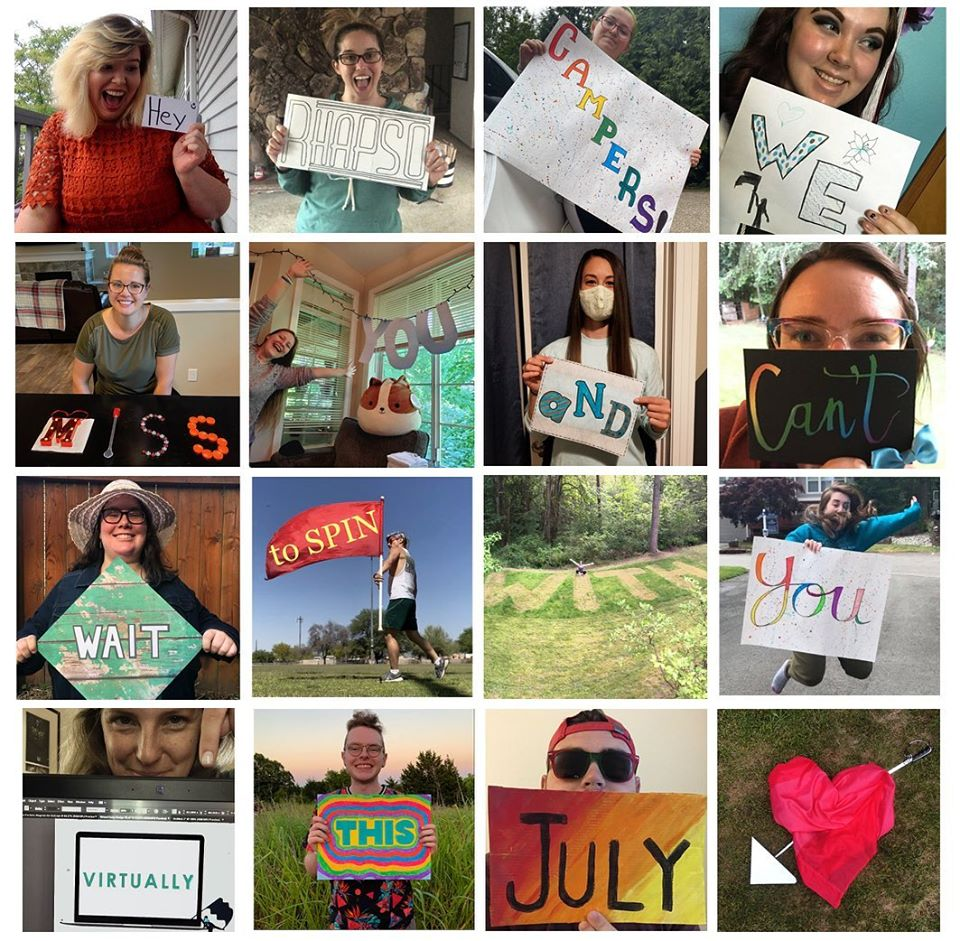 (Pictured: Camp Rhapsody Counselors and Staff Welcoming 2020 Participants)
---
The cost for camp this year is $50 and includes a "Camp Kit" (which can be picked up at the Rhapsody hub in the Seattle area or mailed to you) which has goodies like popcorn that gives participants from afar a cozy camp experience. 
The main goal of this camp is to provide each participant with an outdoor summer camp experience, focused on colorguard and community, from the convenience of an online meetup. At the end of the camp, all participants will have the opportunity to participate in a video that showcases what skills and choreography they have learned over the course of the camp.  
Rhapsody winterguard is excited to offer a unique colorguard and summer experience to all individuals and they cannot wait to see you, virtually, this July. 
When: July 5 – July 9 Where: Online Cost: $50 Ages: Any and all are welcome! Required Materials: A device with internet access Color guard Equipment: Not required, contact using the email below to inquire about checking out equipment or what to use as a substitute. Registration Link: https://forms.gle/7BHZ4hjNZZAseiR69 Questions: camp@rhapsodywinterguard.org
---