From a Yamaha Press Release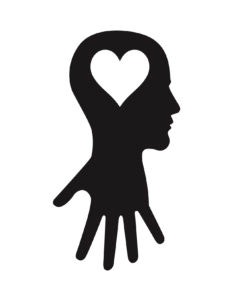 Yamaha has announced that Broken City Percussion (BCP) has opted to use Yamaha marching and concert instruments exclusively.
In just four years, the ensemble hailing from Lake Elsinore, California has become highly respected in the marching community, both in the extremely competitive southern California indoor arena, as well as nationally on the Winter Guard International (WGI) stage. In the past two years alone, the group has snared an impressive number of awards, including WGI Bronze and SCPA Bronze in 2016, and WGI Silver and SCPA Gold in 2017.
"Broken City Percussion has built a strong following in the marching percussion world, in a very short period of time," says Troy Wollwage, percussion marketing manager, Yamaha Corporation of America. "They bring their own unique style to this highly competitive field, and have successfully made their mark. Yamaha is certainly delighted that BCP has chosen to perform exclusively with Yamaha, and we look forward to building a strong partnership with this highly talented group."
Sean Cunningham founded BCP (formerly OCI) in 2013, and serves as the ensemble's director. Mike Jackson and Kevin Shah, who have been Yamaha Artists since 2009 and 2011 respectively, head up BCP's creative and Instructional team.
"Broken City's partnership with Yamaha will mirror the relationship Kevin and I have had with Yamaha's quality products and quality humans for almost 10 years now," says Jackson, who has been writing, teaching and designing shows for some of the most nationally recognized percussion programs in the United States for more than two decades. "Bringing this passion-project into the Yamaha family will allow us to work seamlessly to further contribute to the advancement of the marching arts."
Both Jackson and Shah noted that in order to "take the next step" from a creative and competitive standpoint, the ensemble had to make the move to perform with Yamaha equipment exclusively.
For more information about Broken City Percussion, please visit http://www.wearebrokencity.com/bcp. For more information about Yamaha marching instruments, please visit http://4wrd.it/MARCHING.

About Yamaha
Yamaha Corporation of America (YCA) is one of the largest subsidiaries of Yamaha Corporation, Japan and offers a full line of award-winning musical instruments, sound reinforcement, commercial installation and home entertainment products to the U.S. market. Products include: Yamaha acoustic, digital and hybrid pianos, portable keyboards, guitars, acoustic and electronic drums, band and orchestral instruments, marching percussion products, synthesizers, professional digital and analog audio equipment, Steinberg recording products and NEXO commercial audio products, as well as AV receivers, amplifiers, MusicCast wireless multiroom audio systems, Blu-ray/CD players, earphones, headphones, home-theater-in-a-box systems, sound bars and its exclusive line of Digital Sound Projectors. YCA markets innovative, finely crafted technology and entertainment products and musical instruments targeted to the hobbyist, education, worship, music, professional audio installation and consumer markets.