By Emily Ward
Boone High School is notorious for creating unique shows that keep the audience intrigued year after year. During the 2022 season, Boone's Scholastic Open class team from Orlando, Florida, performed without music, props, or even a floor. The team's director, Joshua Jackson, said the staff decided to go with this long-thought-through idea to showcase how members of the Deaf and Hard of Hearing Community would experience a winter guard performance.
"For years, we have had DHH kids as a part of our band and guard programs at Boone," Jackson said. "I was always fascinated by how quickly they adapted to what we do and how interesting it is to watch [them] experience success."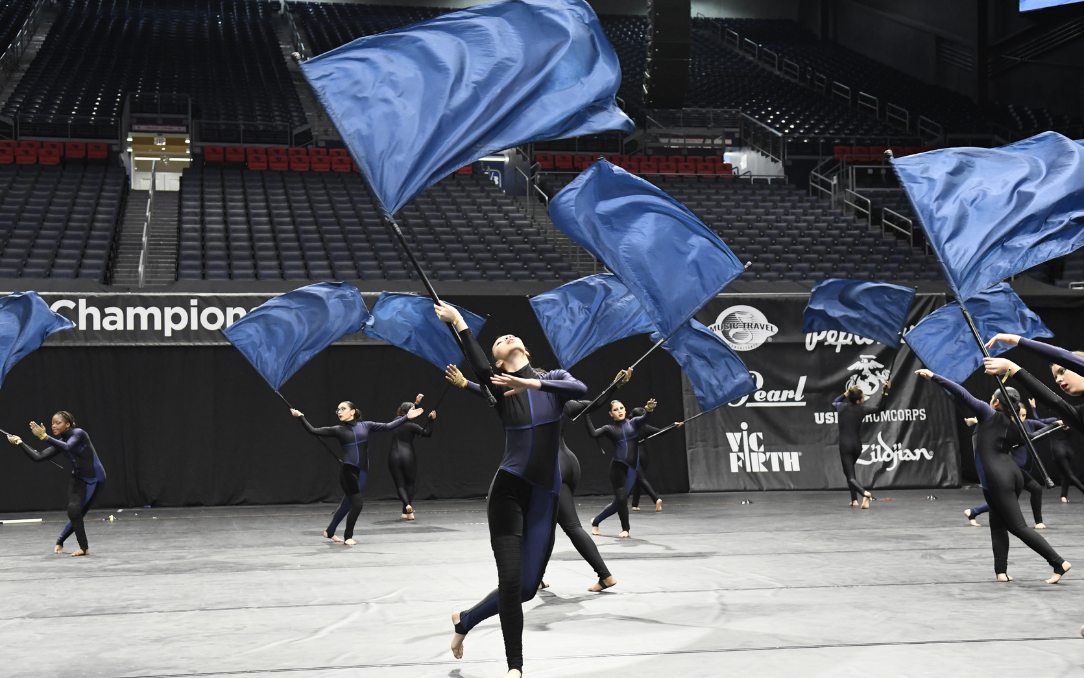 Jackson further discussed the show's full meaning by saying that he enjoys creating shows that are up to the interpretation of both the audience and his performers. He stated, "Oftentimes, I feel we get bogged down with a story. Why can't art or beauty just exist without questioning it?" As for this year's show, Jackson commented that "We [decided] to go with a more 'minimalist' approach to things. I love the idea of starkness in design." This was a slightly different approach than the team's past shows in which they utilized large poles throughout their performances.
The entirety of Boone's 2022 performance was performed in silence since the team decided not to use any music. Despite this, the team always stayed in time with each other while spinning, which Jackson says was due to a variety of tools they used throughout the season.
"Guard is a visual activity, so our eyes are the most important tool ever. This was most certainly our most important tool. We also used the sound we created by catching, stomping, clapping, etc… to help us better understand a sense of timing."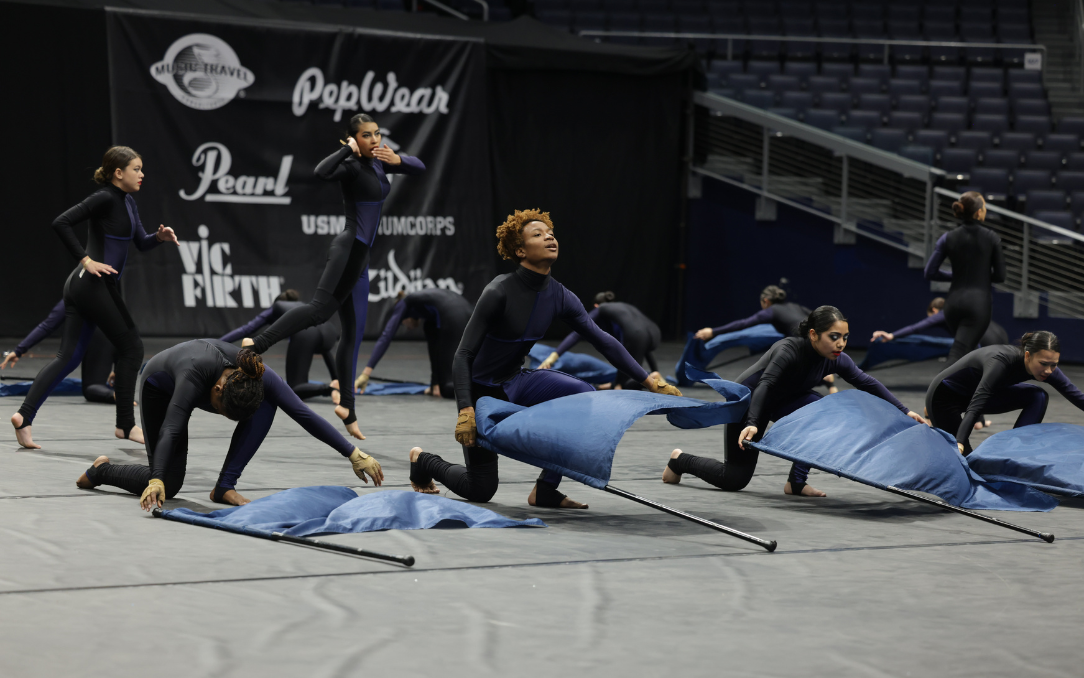 Audible breathing was another cue that the team used to stay in time with each other. Jackson says the concept of doing this really came naturally to the Open class members since breathing was something that the staff at Boone had already taught them to do. "We train performers to breathe. I remember that during the 'old school' years, it was built-in for the audience and judges to hear the breath. We used it as a design tool to help build some random swells in a pretty stark show. If you noticed, it was often louder the closer…we did work [to each other]." Jackson continued by saying that, "It [also] helped performers build personal energy and confidence."
Practicing for a show that did not have any music was a unique experience for the Boone athletes. Jackson said that, "Some sections of our show actually had counts to them. We would clean like a traditional guard to counts. Other sections were more about feeling and expression, and it relied on us to really bond and connect during the process."
To make athletes more accustomed to practicing in front of each other without music, Boone's staff would put on random music with different moods to them, so that "the students did not feel so uneasy when it was just them out there." Jackson says that he knew this tactic would work since "Years ago, I learned that [a] good design can go to almost any soundtrack if done the right way and that students will adapt to whatever it is." This teaching technique was shown to Jackson by Michael Lentz. Jackson also said that "We had to put a lot of focus this season on confidence and trusting yourself, as well as a lot of endurance training to make it through a show where you had to be mentally and physically 'on' 100% of the time."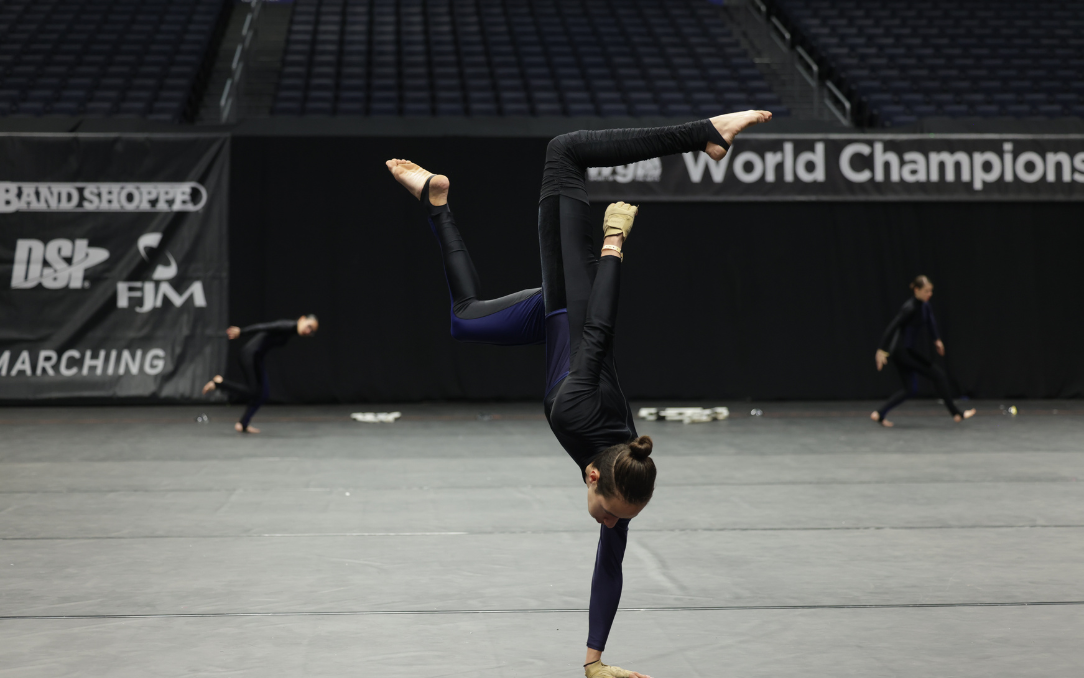 Another unique aspect of Boone's most recent show was that it was untitled. Jackson said that the show originally did have a title but that the staff ultimately decided against it. "For me, it was way more fun if we let the audience just experience guard and not feel obligated or tied to a decision of the show's meaning based on a title."
Going into the upcoming season, Jackson says that he and the rest of the staff are looking forward to whatever challenges that the new season will bring. "I always look forward to…challenges. As a director, it is like a game or puzzle, and I love a good mystery. I think it is also going to be a fun challenge to create another show that is as meaningful for our students and staff [as] this one [was]."
About the Author:
Emily Ward is a junior at the University of South Florida in Tampa, Florida, and is studying to receive her bachelor's degree in mass communications with a concentration in broadcast news. She is also a psychology minor. She began colorguard her junior year of high school and was a captain of Sunlake High School's Scholastic Open Class winterguard team. Since then, she has spun for the University of South Florida.