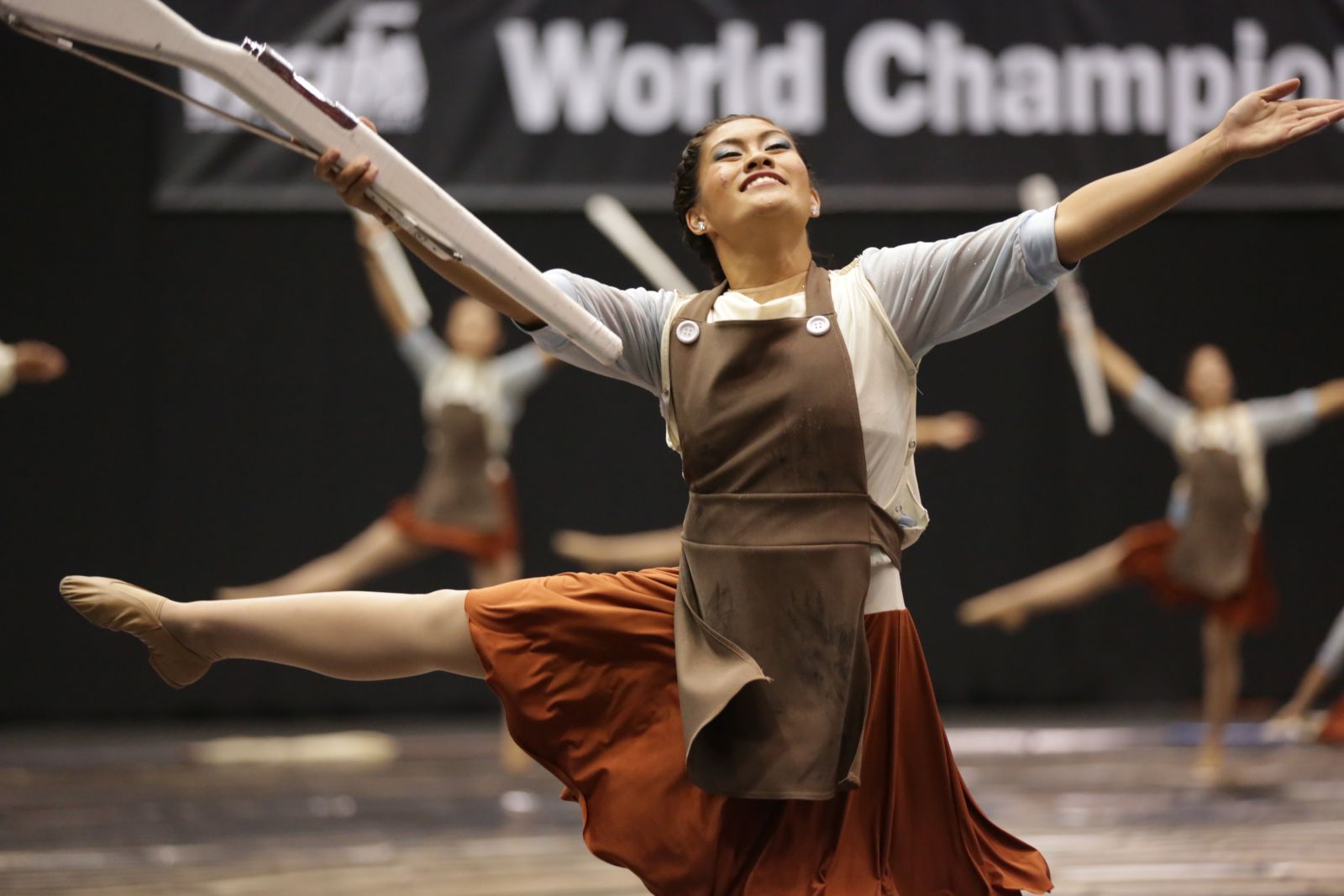 At their recent annual meeting, the WGI Board of Directors unanimously approved the proposal passed by the Color Guard Advisory Board to expand the world championship for the A Class. The 2016 WGI Color Guard World Championships are scheduled to take place April 7-9 in Dayton, Ohio.
The expansion proposal features moving the Scholastic and Independent A Class Finals to the Wright State University's Nutter Center on Saturday morning to run concurrently with Open Class Finals at the University of Dayton Arena. Previously, A Class Finals were held at UD on Friday evening.
This is the result of a desire to expand performance opportunities for WGI's largest class at the world championships. The proposal was phased in beginning this year by increasing the number of semi-finalists in both classes. After a yearlong study, the second phase of the proposal was submitted to the Color Guard Advisory Board featuring the move of finals to the Nutter Center and was passed in May.
Benefits of the expansion feature Scholastic A finalists increasing by 50% from 15 to 24. Independent A Class will see their finalist increase from 15 to 20. In addition, the performance schedule for those classes will now mirror the Open and World classes, with preliminaries on Thursday, semi-finals on Friday, followed by finals on Saturday. Previously, the A Class performed twice on Friday in order to accommodate the schedule.
It was imperative to all that great care would be taken to replicate the look and feeling of previous A Finals at UD Arena as much as possible. The board of directors has provided additional funding in next year's budget to insure that the video recording of the event was on a par with that at UD Arena and the awards ceremony had the same look and feel as those in other classes. In addition, additional steps will be taken to improve the warm-up for color guards at Nutter Center.
"One of the biggest considerations was making the performance schedule similar to that of the Open and World classes at championships," said Director of Color Guard Dale Powers. "The Advisory Board felt that the ability to better prepare color guards for their finals performance was a huge benefit…and the addition of 12 additional finalists was huge step forward as well."
The WGI Board of Directors also approved other proposals passed by the Advisory Boards including the addition of a fourth judge to the Percussion division. A proposal featuring entry fees based on distance traveled to the world championships passed by the Color Guard Advisory Board was referred to committee for further study. Another proposal passed by the Percussion Advisory Board allowing U.S. military veterans enlisting before their 19th birthday to be granted an additional year to any age rule eligibility was expanded to all three divisions within WGI.