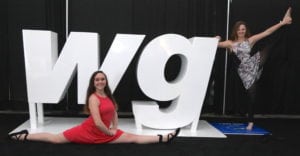 The 2018 WGI World Championships has come and gone; the long rehearsals, early mornings, sweaty run-throughs, and epic performances are all a great memory. In honor of all the wonderful times spent in Dayton, we want to know –
What is your best WGI World Championships memory?

Was it the time you spent with your friends? The perfect speech your director gave before you performed? Or was it the moment you found out you were a WGI finalist?
Let us know! Post a photo on Facebook, Instagram, or Twitter and post your favorite 2018 World Championships memory!