By Michael Reed
WGI World Championships is a huge event involving thousands of performers, multiple venues and two weekends. In order to make the event a smashing success, it takes the combined efforts of a dedicated team of people behind the scenes. We invite you to take a moment and learn a bit about some of our crew that help make everything run smoothly in our peek…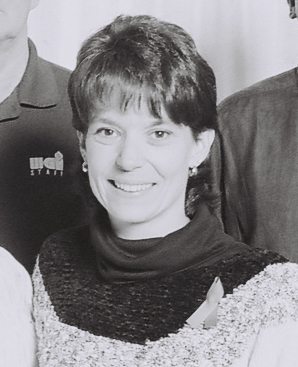 Jeanne Strong has been involved with the Pageantry Arts most of her life. She met husband (and WGI Contest Administrator) Jim Strong while both were in the Blue Knights Drum and Bugle Corps. She is also one of the few people who have been to every WGI World Championships, attending as a performer, instructor, trial judge, and since the early 1980s, has worked behind the scenes in the administrative area.
Jeanne has helped in many facets in her decades of Championships service. She explained "I did a variety of jobs. We used to have a flower booth, and I would make flowers. I worked for WGI at the office in Denver. I managed the hotel arrangements, and did a lot with volunteer coordination. We used to book hotels for the units and staff." These days WGI only makes lodging arrangements for staff.
As time progressed, her role grew. "I worked unit check in, and tabulation. Russ Courtney was the leader of the Tab Team at that time. One year his mother passed away during the weekend and he had to leave." Because of that, she wound up taking the lead in the tabulation area for the remainder of the event. Jeanne and Russ would share the lead duties on the Tab Team for years after that.
In order to make the process more user-friendly and efficient, Matt Becker and WGI developed a new tabulation program called Competition Suite. It has made the entire process much easier. In fact, it has allowed her team to do the same duties with fewer people. "Our team at Championships is down a third this year, and next year we will cut in half from what we have this year," she explained.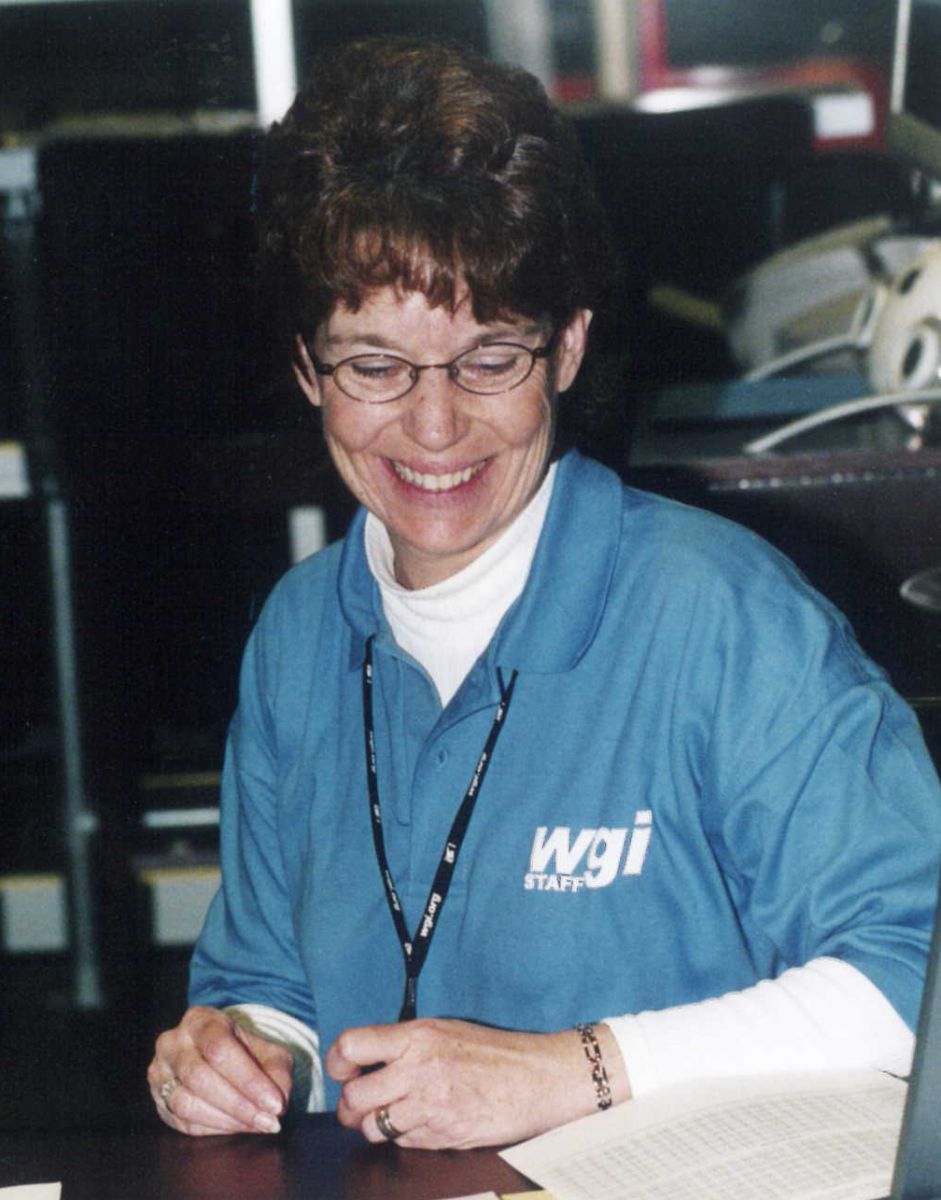 Just what needs to be accomplished by the Tab team in order for the show to flow without a hitch? According to Strong, "all the events need to be created and shows built with each unit in the system, including which judges are judging. This needs to be set up ahead of time. Since the system is dependent on the internet, we always have a paper backup in case the internet fails. We prepare schedules that move from prelims and semis." For the record, there are over 900 performances for both Championship weekends combined that need to be prepped into the tabulation system. She also prepares Competition Suite for every WGI guard and percussion Regional in addition to Championships.
When the actual competition begins, Jeanne coordinates the tabulation functions among the different venues. "My primary role is to make sure all the sites talk to each other, and scores get posted to the WGI website, on monitors in the arenas, and on posters on the walls. Anything to do with scores, anything regarding communications about schedules, I am responsible for. Without the good strong team members that are doing work out in the field, it wouldn't happen."
Jeanne works a full time job in her life away from WGI, and loves spending time with her family. "My first interest, besides my husband Jim, is our children and grandchildren. I also enjoy sewing, and like to walk." What motivates her to stay involved with WGI? Without hesitation she answered "I really love the preparation and training. The most important part, is this family of people. That's why we come back."