By Michael Reed
WGI World Championships is a huge event involving thousands of performers, multiple venues and two weekends. In order to make the event a smashing success, it takes the combined efforts of a dedicated team of people behind the scenes. We invite you to take a moment and learn a bit about some of our crew that help make everything run smoothly in our peek…
Just outside of Chicago, in the small town of Bartlett, IL lives Jason Parent. He had worked with the local Cavaliers Drum and Bugle Corps for years. In 1998, a friend affiliated with the corps suggested, in his words, "come on down. This may be fun." It was great fun, and Parent has been back every year since.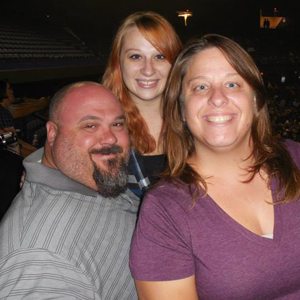 He has performed many functions during his tenure with WGI. He noted "I've done pretty much everything. I started in unit movement, and worked body warm-up and equipment warm-up. Then I started working the top of the tunnel and the loading dock." If there is a duty to be done behind the scenes, it's a safe bet Jason has done it.
His current role at Championships is the Assistant Site Manager for UD Arena. When asked what his primary responsibilities are, he said "to make sure the 'back of house' things such as the warm up lot and equipment movement all happens smoothly, and to assist (UD Arena Site Manager) Brian Johnson with whatever he may need." He works both Guard and Percussion weekends, which makes for quite a busy April.
One of the things that keeps him motivated is getting to know the parents of the performers. Many of them return year after year to help their child's ensemble. Jason noted "You're not just the guy at top of the tunnel; you become WGI to these guys. One of the dads brought me a case of chewing gum because he worked for Wrigley. He said 'Thanks for all you do.'"
He continued, "I really love the personal side of the activity. What leaves a lasting impression with me is the intimacy. For example, a dad telling a story of his daughter's senior year and not being sure they are going to make finals, and he's tearing up. It's coming to an end for him too. I can appreciate that being a father."
When asked about how he spends free time, Parent said "My wife and I ride our motorcycles quite a bit during summer. We're planning a week-long trip this summer on bikes to the Smokeys. I also have 2 college age kids. We're involved in school football and school sports, and are football boosters."
One show that got Jason's attention this year was Gateway Indoor's "Oh Say Can You See." You see, Parent has firsthand experience with the horrors of battle. "I was a Marine. That show specifically is very touching. Being a veteran and seeing someone create a show honoring people that have served meant a lot to me."