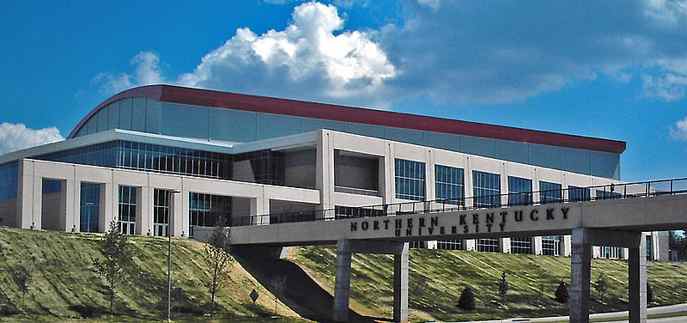 WGI is pleased to announce the addition of BB&T Arena as a world championship preliminary and semi-final site for both Color Guard and Percussion World Championships to take place in April. The 10,000 seat multi-purpose arena is located on the campus of Northern Kentucky University in Highland Heights, Kentucky, and is a one-hour drive from the main championship site at the University of Dayton Arena. The arena will also be the site of the Mideast Percussion Power Regional on March 25-26.
The Cintas Center at Xavier University will be undergoing renovations over the world championships dates next year so that popular contest site will not be available until the 2018 season. BB&T Arena will serve as a preliminary site for the Color Guard World Championships on Thursday, April 6.
In 2016, entries to the Percussion World Championships were closed due to lack of appropriate championship venues to accommodate the growing number of ensembles wishing to participate. The addition of BB&T Arena will allow the addition of semi-finals for the PSO class, which was not an option this past year due to only having three suitable contest sites. This addition will up the total to four arenas for one of the world's largest percussion events.
"Our goal was to find a solution allowing the number of groups wanting to compete as well as have all appropriate semi-final contests," said WGI Executive Director Ron Nankervis. "As the number of groups increase, especially in the Scholastic Open class, the only way to encourage this growth was to expand the footprint of our championship venues."
WGI will announce the location of all world championship contests in early January.