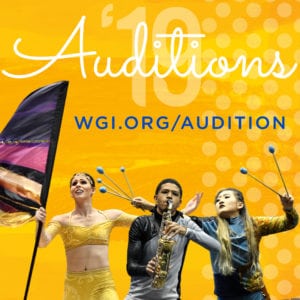 Have you auditioned for an independent group? We want to hear about your experience! Share your audition photos and excitement with WGI by tagging us on Facebook, Twitter, and Instagram. Use #wgiAuditions, and you could be featured on the homepage of wgi.org.
Good luck and most importantly have fun!
Not sure when auditions are happening? Check out the WGI Auditions page to find an independent group near you!