By Jeffrey Peterson
In an interview with Atlanta Quest Program Director and Music Arranger Alan Sears, Jeffrey learns about the humble beginnings of AQ and the groups goal of providing more opportunity for kids to march in the Metro-Atlanta area.
I know that Quest initially formed after a group of Georgia Southern University students enjoyed their competitive season with PASIC. But what was the original reason for starting the group?
The reason we started Quest in 2002 is that, at the time, there weren't really any active indoor groups. Back then, Pariah, Tim Marshall's group, had taken a few years off. They happened to come back the same year we came out, but that was after we had already gotten the ball moving and knew what we were going to do. The main reason we did it was because there was no opportunity locally for anybody. We wanted to create a good option that was more affordable than drum corps.
The first year that Quest was ever around, our dues were $400. When we first started, we were basically just trying to give people an opportunity. Plus, indoor was just starting to get big. The pageantry of it was just starting. RCC had jumped in, and Blue Knights had won, so there was just something special about that year.
Yeah, there were only five or six groups, right?
Exactly. Indoor was growing, and people were becoming more aware of the activity, but it wasn't anything like the elaborate productions you see now. It was more so taking the marching band stuff that was happening outside and bringing it inside. There were no electronics, and it was very basic.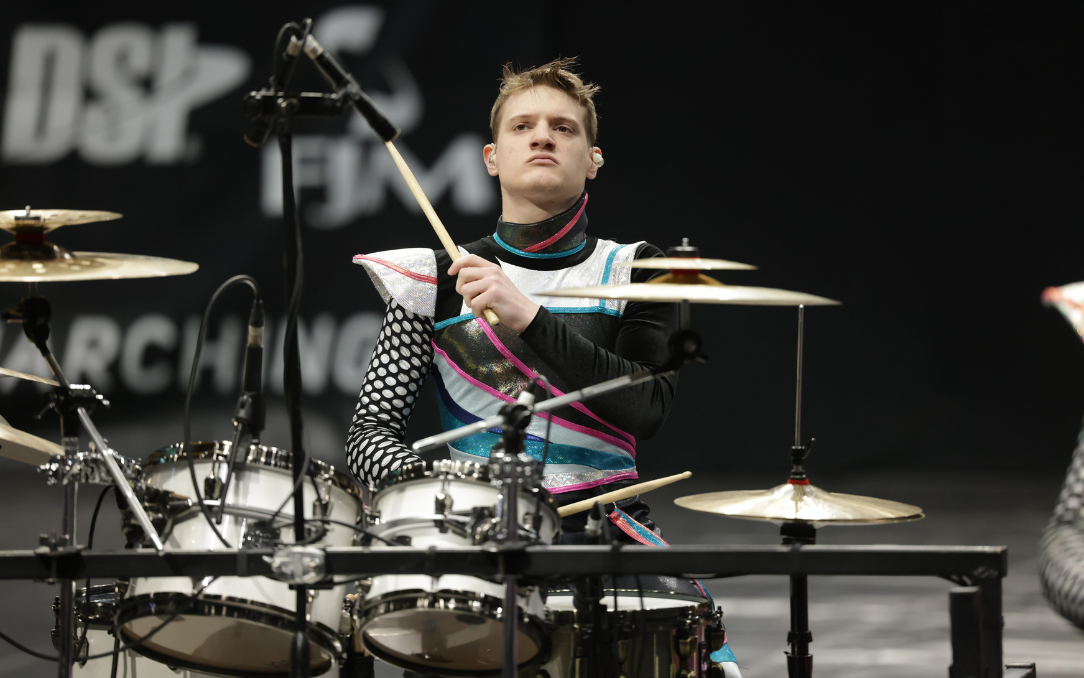 So, the original goal was to give more people the opportunity to march at a lower cost, right? Or was it something more specific?
It was definitely the original goal. When you have students, you want them to be able to improve. If they're with students that are equally driven, they're going to improve faster. It was me and the assistant band director at Milton High School. Then Ben Smart came on board because he always loved the activity. He marched drum corps, and even though it wasn't his field or profession, he always enjoyed it. He came on to help with the logistics. So, the goal was primarily to develop something in the area. Atlanta Rhythm Machine had been around, but they'd been gone for a few years and the whole activity had changed since then.
Do you feel like the goals have changed throughout the years?
It's definitely changed. We have two ensembles now, and the goals are slightly different between the two. In the world-class group, we still teach people concepts and are working on their abilities, chops, etc. But we are more competitively focused than we used to be when we first started. Around our tenth year, we shifted focus to the competitive aspect of the activity. Our primary goal was to give the members a valuable experience, but we learned that being competitive and successful contributed to that value. The goals are the same thing for the open class group, except there's a bit more development. The target is taking kids that don't quite have the same skill set as the world-class group and giving them an opportunity to hone that skill set. So, the goal structures are essentially the same, but the percentage of what we focus on is slightly different between the two groups.
What year would you consider the hardest to get through?
Oh, it would easily be 2011. We charged very little money up until then, and one of the main reasons was that we didn't want to make the group cost prohibitive for someone. But because we didn't have any money to do stuff, it hurt the group. It was harder to get the ensemble through the season as everything started getting more expensive. We couldn't pay to rehearse certain places, so it always had to be free. We were still renting Penske trucks because we'd never purchased our own trailers. We were also still trying to be a place for people to come and learn to play.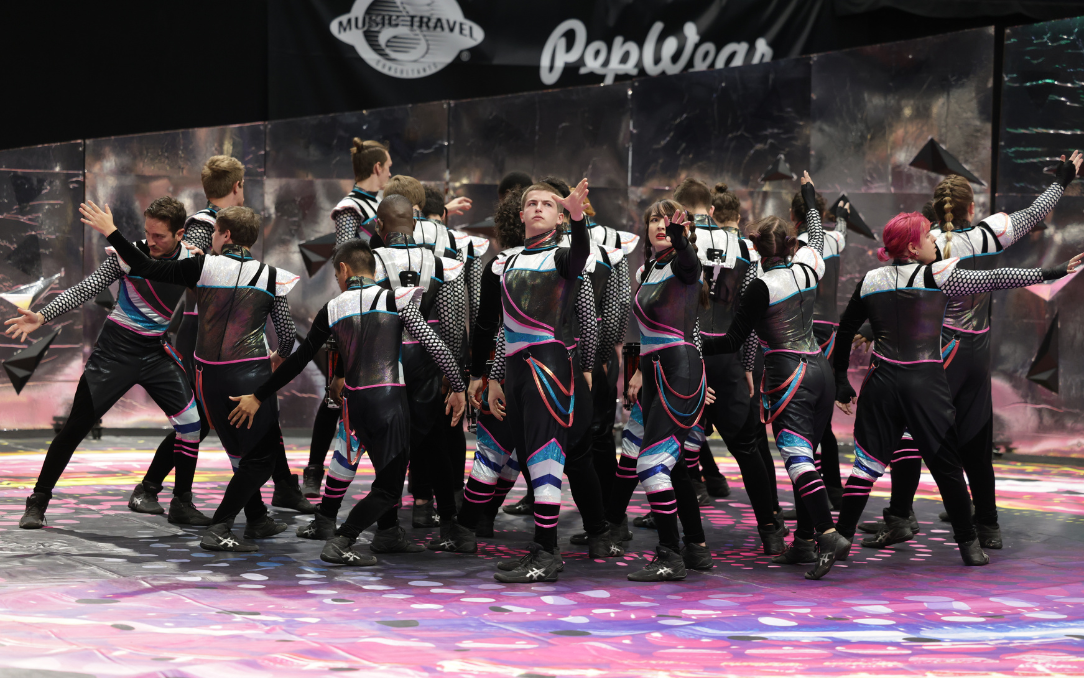 The metro Atlanta population has changed as well because, back then, some directors did not want their students to be in the ensemble.
Yeah, we still get a little bit of that here and there, but in general I think indoor is more respected than it used to be. People see the value in in and our reach is larger than it was. But again, I think a lot of that is a combination of culture and us shifting our goal structure. We had to charge at least enough money to give everybody the best experiences we could. That meant it didn't really change the education of it, just the logistics: moving equipment, finding a rehearsal facility, etc.
How does Quest thrive even through all of that?
There are two things that really determine why we've been successful in giving our members a positive experience. They want to come back year after year, and they tell their own friends and students about it. The next biggest thing is a team that you can trust. For us, it was our team's frugal approach to things so we don't overspend. That's one of the reasons we were able to survive Covid and still offer both ensembles. Long-term planning is basically the reason we're still around and kicking these days.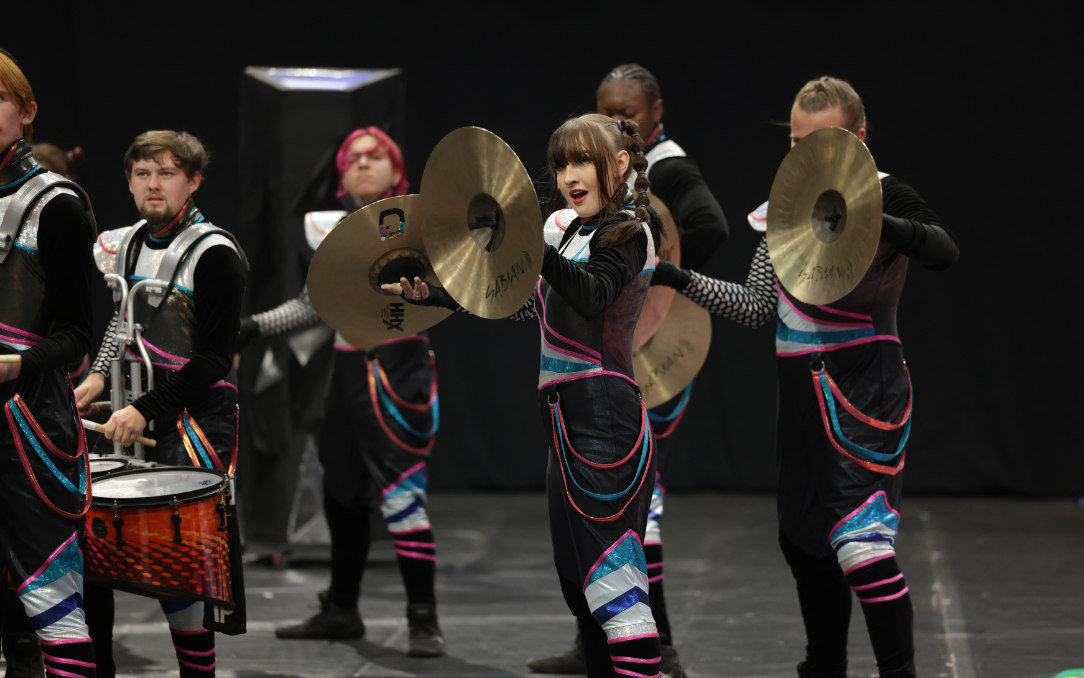 If you had to give advice to another ensemble on how to stay active, what would you say?
Well, for one, you can't plan for a single year because that's how you end up not coming out the next year. Secondly, you can't do this alone. If you're an independent group, unless you know how to write grants or you get a bunch of money through donations, you're going to need schools to help you. You probably won't be able to afford all your equipment that first year, and you're going to have to find places to rehearse. If you want to stick around, you've got to make sure that you've got a minimum of a three-year plan to still function. We may not know where we're going to rehearse year to year, but we know that we have the financial backing to get started before the influx of dues. This past year during Covid, we reduced our dues dramatically. We had to dig deep to make the gears turn, but if we hadn't planned that way, we probably wouldn't have been out last year and wouldn't have been able to provide those opportunities.
About the Author:
Jeffrey Peterson currently teaches English and music at Fugees Academy and previously taught at the University of West Georgia and Spelman College. He graduated from the University of West Georgia with a BA in English and the MFA program of Sarah Lawrence College in Bronxville, NY, with a degree in Writing. Jeffrey currently directs Q2, a PIO finalist from Atlanta, GA. From 2017-2018, he served as one of their bass techs and previously taught bass for Atlanta Quest in 2011, 2014, and 2015. Jeffrey performed with ALLIANCE DBC from 2005-2008 and 2010-2011, while also serving as Executive Director for the corps in 2015 and 2016.