Going to Dayton, Ohio, for WGI World Championships is a yearly event found on many organizations' calendars, but for one small-town group from Wendell, North Carolina, the thrill and adventure of the 2022 World Championships was something brand new.
Corinth Holders High School Winds entered UD Arena for the first time with open eyes and plenty of drive, eager to see their hard work pay off. That it did, as the ensemble won a gold medal in WSA, bringing well-deserved attention to the organization.
The winds are directed by Nicholas Vernon and Joey Montes and supported by Olivia Spell, Director of Bands for Corinth Holders High School.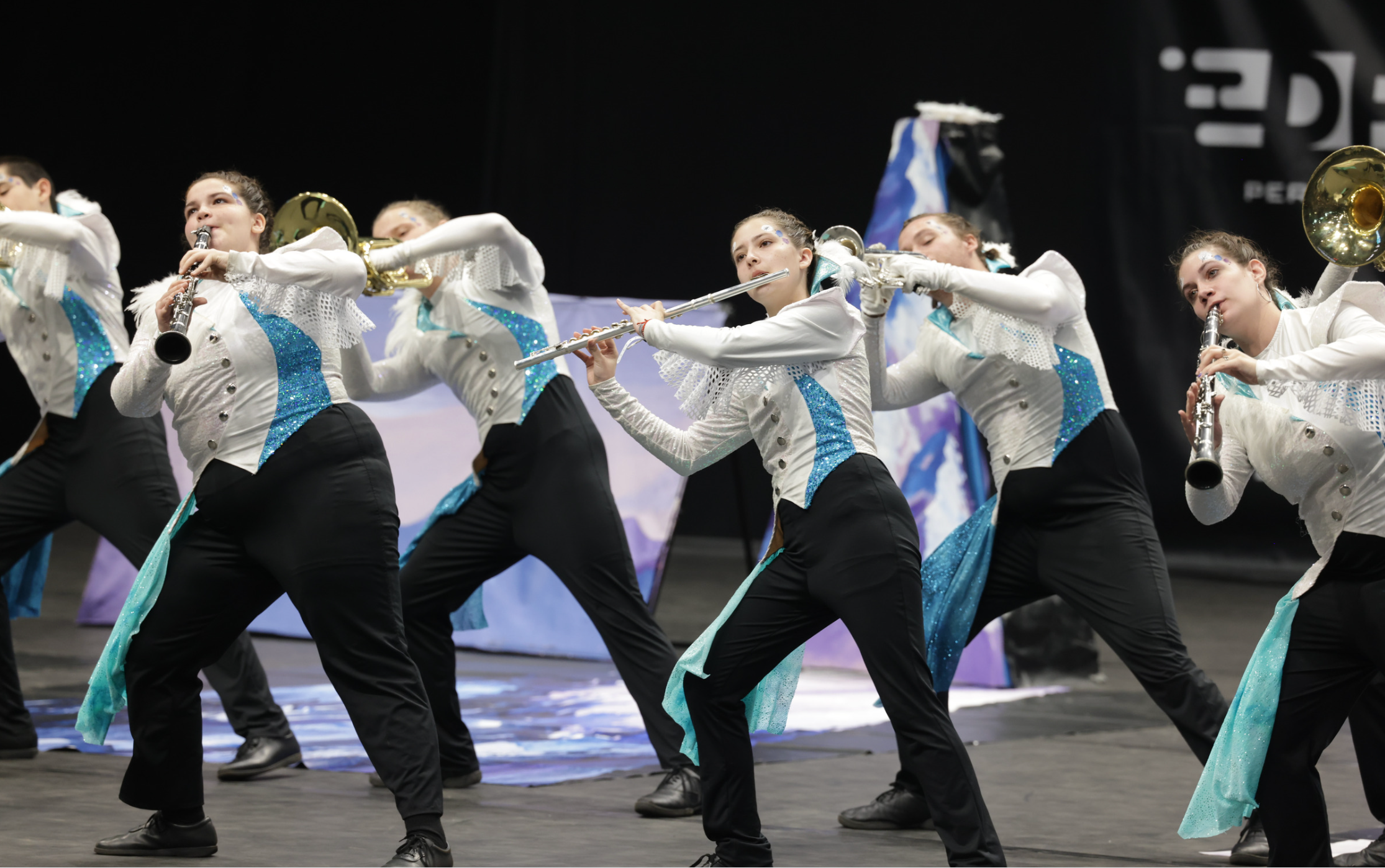 Growth has always been a big focus for Corinth's various ensembles. Recently, that growth has become even more crucial after Covid-19 prevented students from learning and continuing to improve.
"We had almost ten kids that had been in band, period, less than a year ago in that group," Spell said. "Bridging that gap with seniors going off to college … was definitely a challenge."
Although Covid-19 forced groups into an unwanted hiatus, the break also brought a few good lessons. One that the winds learned quickly was to not take anything for granted.
"If we had a day, and we had to be half a mile apart from each other and play, we did it," Vernon said. "If we had to be separated, not playing, and masked, we were singing. We were clapping our music."
Despite being able to practice and perform again this season, some of Covid-19's longer-lasting impacts still held a place in Corinth's rehearsals, often causing the staff to reroute and think quickly when students were out sick.
Even with sudden changes and irregular rehearsals, the students were on top of things and ready to do what was needed to be successful. It even got to the point where the staff began having to think outside of the box for ways to keep that drive active.
"The biggest challenge for us as a staff was like, 'what else can we do?'" Montes said.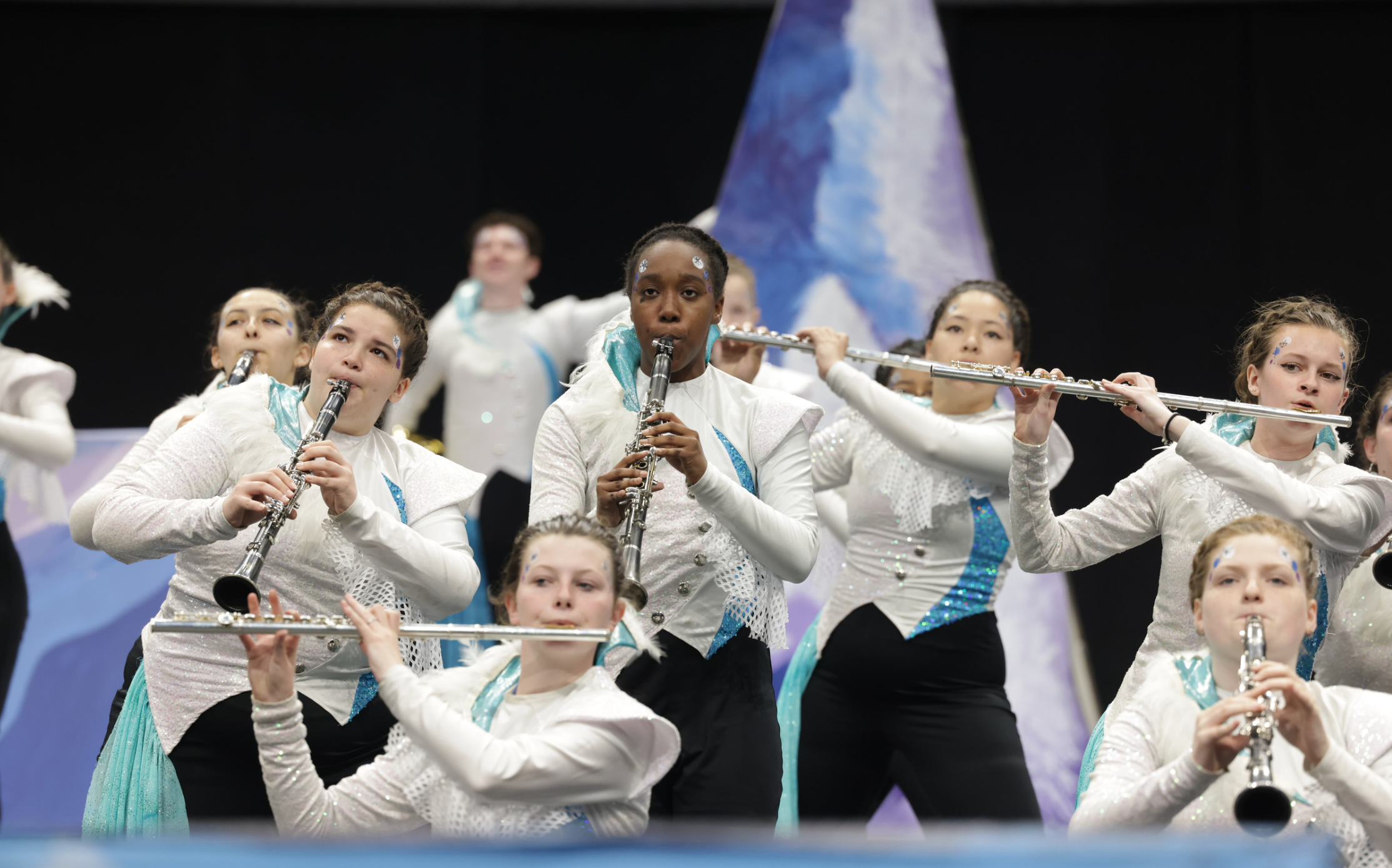 The students' enthusiasm helped propel the season forward and was one of the staff's favorite parts to watch as the season grew to a close.
"Even at such a young age, we called it a job," Vernon said. "For six minutes, you have a job. And that job then became the most fun performance of their life."
Vernon emphasized setting roles and responsibilities with his students throughout the season. He watched as the students' relationships with their jobs shifted from learning to genuinely making the most of their experience.
"Every single child, every day, they chose to perform and do their job," Vernon said. "And then, we ended, we walked out of the tunnel, stood in a big circle, and I finally got to tell them, 'job's done.'"
Montes said that watching all of the pieces finally connect at the end of the season was the most satisfying and terrifying part. One of the season's highlights for him was seeing his students' faces as they performed one final time.
"Talking about what our goal was for the season, it was literally just doing it," Montes said. "Watching them actually do it and be happy at the end of the run."
The students often practiced their show during parts of their lunch break and were met with an audience in the band room, Spell said. Colorguard, concert band, and non-winds students would watch as the group rehearsed, causing the performers to put in more effort despite being a lunch run-through.
"It was cool to see them become like mini superstars," Spell said.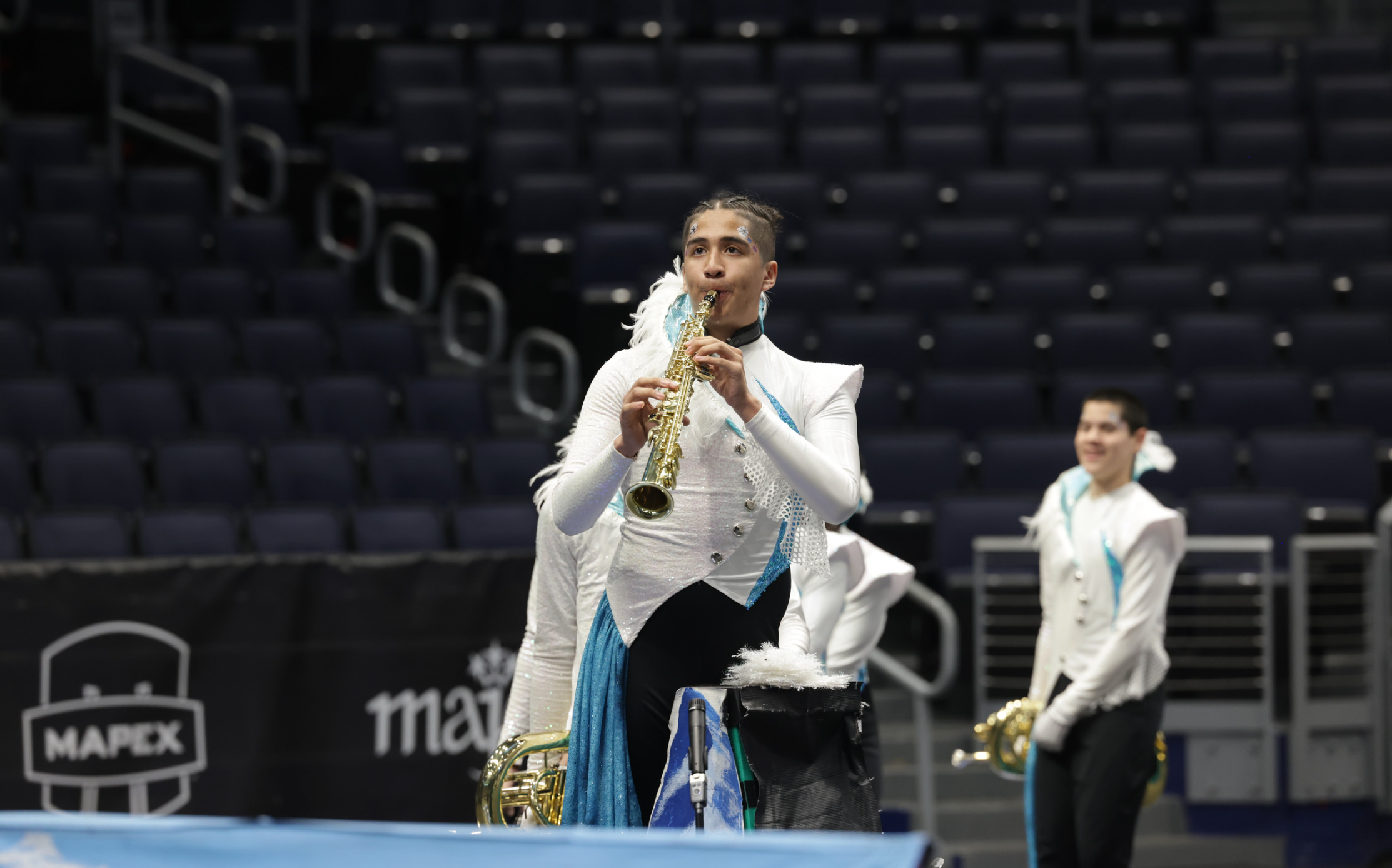 For a few of the students, the most rewarding aspect of participating in a winter season was having six months to properly prepare their show, compared to a much shorter marching band season.
Larry Bonham, a rising junior, said he enjoyed having a nearly completed show in March and being able to clean and perfect it for the remaining month of the season.
"I feel like, in marching band, you build the show only to throw it away," Bonham said. "And that's because the season is literally like five competitions."
Bonham said he also uses band as a space for any outside stressors. Despite being a lot of work, it provides him with a group of friends to lean on after spending so much time with one another.
"I remember the first week we were putting together our show. We had about 28 hours of band camp in addition to the school week," Bonham said. "It was the first week of January after the break, and I was swamped with my online college classes. I would go to winds, and instead of letting it just be another burden, I used that week and took the stress from school and put it into the activity."
By the end of the season, the students and the staff could look back on a show they were proud of and a landmark season for the ensemble. Students could perform once more, and gold medals were brought home to Wendell, North Carolina.
And although the snow has since melted and 'A Winter's Daydream' is now over, there will always be the next snow day to help remind performers of their first trip to Dayton, Ohio.
About the Author:
Kellie Finch is an undergraduate student at the University of North Carolina at Chapel Hill pursuing her BA in Media and Journalism through the Hussman School of Journalism and Media. At UNC, she is a member of the Marching Tar Heels in the tenor saxophone section. She participated in WGI winds during all four years of high school playing the alto saxophone, where she discovered her love for music and the activity through her experiences and the people she met.