From a Blue Knights Percussion Ensemble Press Release :
Ascend Performing Arts is pleased to announce the Blue Knights Percussion Ensemble program leadership for the upcoming 2016 season.
Mike Nevin will return to the Blue Knights this time as the BKPE Program Director and Staff Coordinator. Mike wrote original compositions which were performed by the Blue Knights Percussion Ensemble and arranged the front ensemble music from 1995-2006 and 2009-2011. He was also the head front ensemble instructor from 1995–2006. During that time, the ensemble won the WGI Independent World Championships in 1999, 2000, and 2003.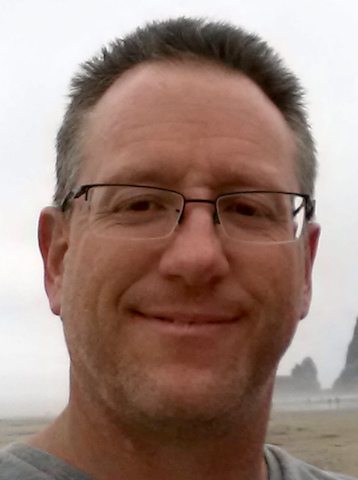 Rod Kosterman, 2015 Program Director, has accepted a teaching position in Texas.
The 2015 Blue Knights Percussion Ensemble went undefeated in Rocky Mountain Percussion Association (RMPA) competition, captured its 21st RMPA State Championship (in Percussion Independent World class), won the Winter Guard International (WGI) Denver Regional and advanced to Semi-Finals at the 2015 WGI indoor percussion championships at Dayton, Ohio.
Over the last four decades, Mike Nevin has been a successful composer, arranger, teacher, adjudicator, consultant, and clinician, as well as a skilled performer spanning multiple genres from tabla to steel pan to orchestral percussion, jazz to classical to world music. Both nationally and internationally, he has played an integral part in building successful high school, university, and independent music programs through his skills as an educator, composer, and program designer. This includes his time as the front ensemble arranger and instructor for the Blue Devils Drum & Bugle Corps from 2003-2005. He then went on to be the front ensemble arranger for the Yokohama Scouts from 2004-2010 where they won the All Japan Division 1 Championships in 2005, 2008, 2009, 2010 and were a DCI Division III Finalist and International Class Champion in 2007. He was the front ensemble arranger for the 10-time All-Japan Marching Band Champion, Soka Renaissance Vanguard Drum & Brass Corps, from 2005-2007. In addition, his original compositions have taken multiple groups into finals competition at WGI World Percussion Championships over the past 20 years. His ensembles have earned more than a dozen medals for finishing in the top three of their class – with six achieving gold.
"I am incredibly proud to be back with the Blue Knights World Percussion Ensemble," said Mike Nevin. "I want the members of the ensemble, as well as the staff and everyone affiliated with the organization, to have the best experience possible. I feel that winning is relative to the experience. I want the members to push themselves to learn as much as they can and improve their ability levels, as well as the levels of ability and desire for excellence of the other members of our team. Ultimately, I want them to become an inspiration to the the younger students and their respective programs, locally as well in all of Colorado, and positively influence the level of excellence and shear excitement in all the kids in the whole activity."
"I'm also proud to have the opportunity to continue the legacy of Dan Burke's vision of excellence and his phenomenal efforts as the long time director of the ensemble," said Nevin. "I doubt I will ever be able to fill his shoes, but I'm sure as heck going to try."
Nevin earned a Bachelor of Music Education degree from Montana State University in 1988 under the instruction of James B. Campbell and Daniel P. Moore. He relocated to Colorado to earn his Masters Degree in Percussion Performance in 1991 at the University of Northern Colorado under the direction of Gray Barrier. He has also served as Director of Percussion Studies at Colorado State University. After living in Philadelphia for the last 9 years teaching scholastic indoor drum lines, Mike now resides in Lakewood. Through his passion for music and belief in a strong educational foundation, he plans to continue to be a positive influence on the next generation of music instructors, writers, and performers.
The rest of the 2016 Blue Knights Percussion Ensemble staff, BKPEXperience Audition Clinic and Camps and the program announcement will be announced in the coming months.
Learn more about the Blue Knights Percussion Ensemble at http://BKPE.org
QUESTIONS? Contact: communications@AscendPerformingArts.org or 303-777-1937