From an Alter Ego Press Release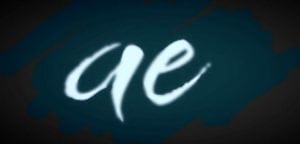 WGI Independent World Guard Alter Ego is proud to announce Michael Lentz as its 2019 creative designer. Michael will helm the team consisting of John Vega, Scott Marshman, Todd Diamond, and Tracy Bapst.
Michael is the Artistic Designer for Onyx Color Guard from Dayton Ohio where he has served as the creative force for the ultra innovative group for over thirty years. "Michael's approach to design and his brilliant 'out of the box' thought process for creating a forward thinking design has the instructional team, and myself, very motivated and excited," said co-director Joseph Cinque.
John Vega's return to Alter Ego is a special one for the Cinques. John began his performing career with Alter Ego at the tender age of thirteen. He performed with AE from 1996-2000. He later went on to march with Emerald Marquis, St Ann's, and Blessed Sacrament. John taught Alter Ego in 2008 before moving on to become the creative director of Emanon World Guard. "John's return just feels right, like our son has returned home," said co-director Mary Ann Cinque.
Scott's return to AE is also extremely special for the organization. Scott was the instructional powerhouse for Alter Ego from 1993-2008 and has returned home to organize our design team like only Scott can do.
The creative collaboration between Michael, John, and Scott began in 2011 at Emanon World Guard, where they created the guards identity and lead the group to six consecutive World Class Finalist positions.
Todd began his marching career as a member of the Patriots Drum and Bugle Corps and Patriots Winter Guard from 1993 – 1997. Todd's teaching included Livonia High School, Liverpool High School, Gates Chili High School, Syracuse Brigadiers Drum Corps and Rochester Crusaders Drum Corps. Todd also served as Team Leader for Emanon Independent A 2014 & 2015 and the Open Guard 2016.
Tracy is currently the guard director at Mineola HS and has taught at Gates Chili HS, Copaigue HS, Rochester Crusaders, Sunrisers and Emanon. Tracy was also a member of the Patriots Winter Guard, Crossmen, and Cadets Drum & Bugle Corp
Alter Ego is happy to announce that we have returned to our home state of New Jersey. Additional instructional and support team members to be released shortly.