by Michael Reed
Over the years, many people have performed on the UD Arena floor for sold out audiences. Very few have done so without moving a single muscle. And to the best of our knowledge, only one has performed sitting perfectly still in Independent World Class on a birthday.
Meet Brandy Copfer, the focal point of O2's production "The Last Snow." She has a long history with the Onyx organization, competing from the 2002 through 2005 seasons after cutting her competitive teeth locally with Kettering Fairmont's Scholastic A guard. After a hiatus of a few years during which she had a daughter, she returned to the "O team" as an instructor for O2 during the 2012 season.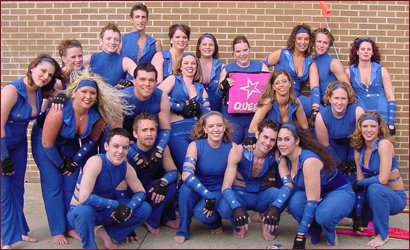 Ironically, Brandy performed on her 21st birthday on 4/4/04 at the World Championships in San Diego. Today she performed on her birthday once again in Independent World Semi-finals exactly ten years to the day later. We spoke to her minutes after completing her Semi-finals show.
O2's 2014 program is performed to sounds of wind chimes seemingly blown by a cold winter breeze. Synchronizing the choreography and equipment work without a beat was a challenge. Copfer stated "it's very difficult, but the kids and staff embraced it because it's so unique. The wind chimes fit with the show."
When asked about her unique role in the program where she sits motionless on a park bench the entire time, she explained "I am waiting on somebody that never comes. I stare at the audience. I'm waiting and waiting, and while the snow is falling, I keep waiting. At the end, I lower my head and close my eyes. Nobody came."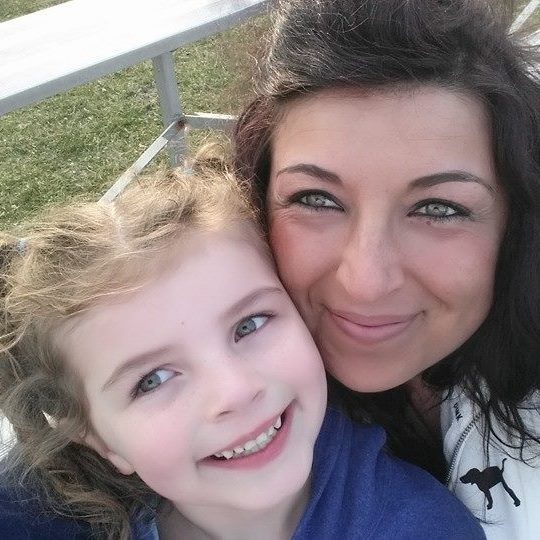 She has wholeheartedly embraced her "other" role as an instructor in the Onyx family. "I love teaching. This year I'm marching as staff member. I'm a mom, too. I have a 5 year old. My daughter loves it, and the kids have embraced her. The members are young, from high school on up. We have a lot of returning members. I can never imagine teaching or marching for anyone else."
Brandy has high praise for Director Michael Lentz. She explained "To see him finally get the recognition he deserves after winning the first Gold Medal, this man is incredible. He is a genius who thinks outside the box all the time. He lives, eats, and breathes color guard. He's like a father figure I never had. Michael has been one of only stable males in my life."
In real life, Brandy works with troubled youth in a juvenile rehabilitation facility. She thought for a moment and said "my entire life is surrounded by kids. Color guard has helped me excel at that and at being a mom. You have to be authoritarian to these kids." Between her vocation, time working with Onyx, and the demands of being a single mom, there is not much room for anything else in the schedule.
Her daughter is already looking forward to joining Onyx when she gets old enough. "My daughter is exactly like her mother. She can already spin and is a performer." When the 2024 WGI World Championships come around, it's almost a sure bet Brandy's daughter will be carrying on the family tradition, spinning on the UD Arena floor in one of the Onyx guards.
Happy Birthday, Brandy!