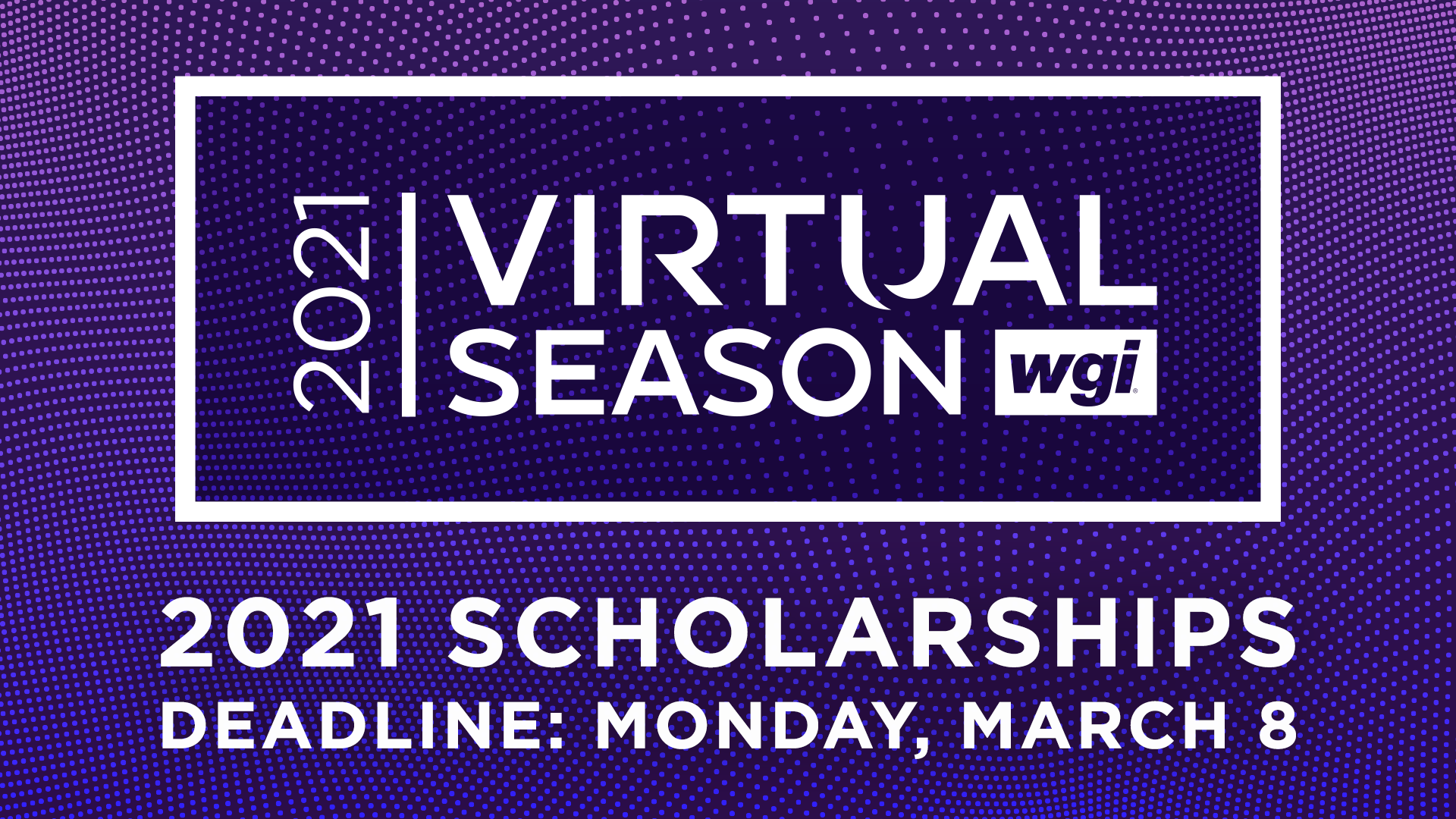 Apply for a 2021 WGI Scholarship! Each individual registered to participate in the 2021 WGI Virtual Season may apply. A Scholarship Committee made up of individuals representing WGI Judges, Instructors, Directors, Staff, and others active in the WGI activity, review these applications. Scholarship winners are announced at the end of the 2021 WGI Virtual Season.
APPLICATION PROCESS:
To begin the application process, you will need to collect the following:
Two Letters of recommendation from individuals other than the group director.
High School and/or College Transcript
Letter from group director stating that they have approved this applicant (one applicant per group)
SAT/ACT scores (optional)
Please note, all documents must be submitted at time of application. They should be in PDF format and attached at the end of the online application. Access the application form HERE! For more info, visit wgi.org/scholarships.
Deadline to submit applications is March 8, 2021.